Take advantage of the season's abundance of clementines and make this delicious Instant Pot Orange And Lemon Marmalade. Easy to make, and perfect to give as a gift (or to keep for yourself!), this orange and lemon marmalade will add a bit of sunshine to your cold winter mornings!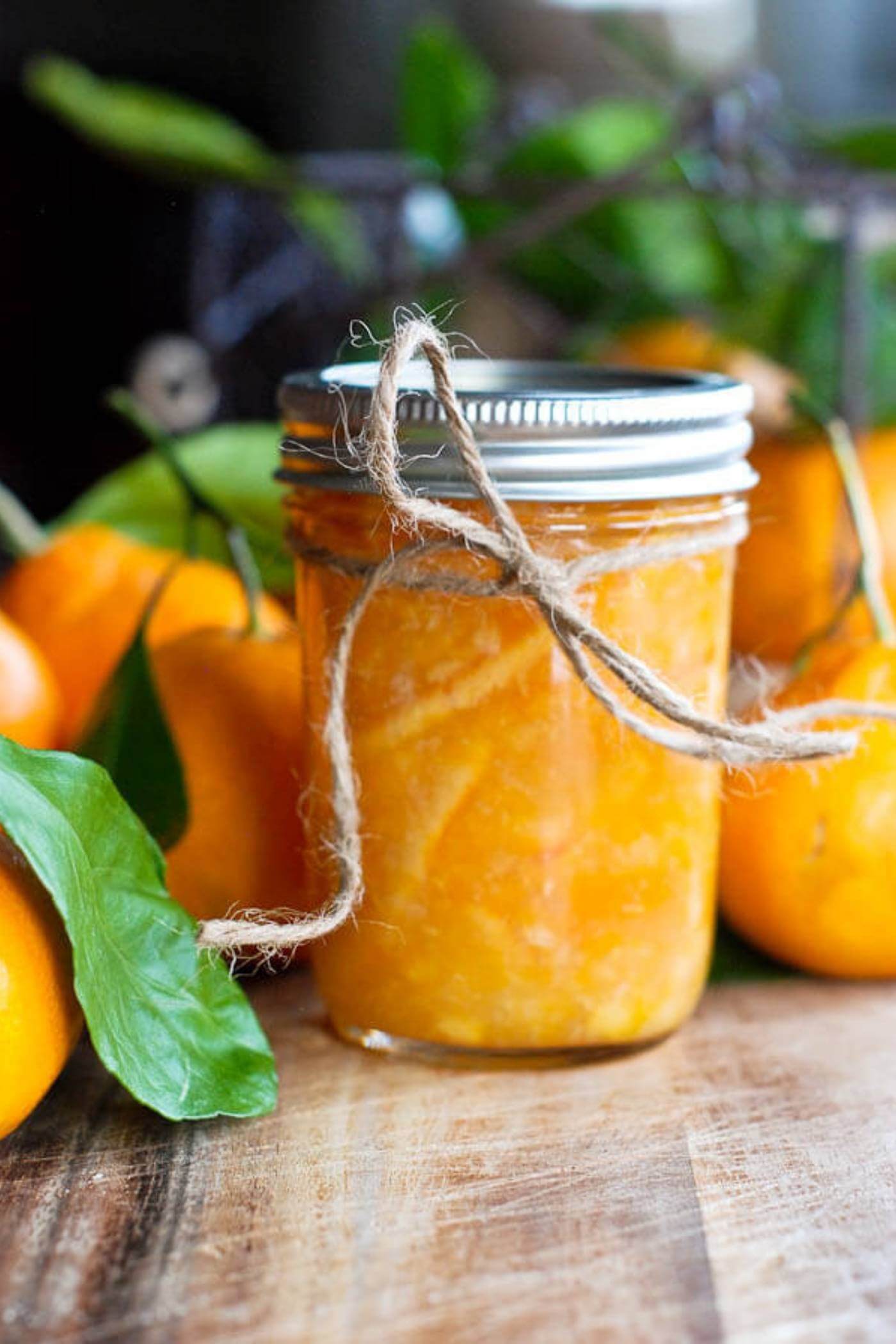 Happy New Year from beautiful Colorado!!
So, let's talk about this orange and lemon marmalade for a moment. If you're looking for a great way to embrace the citrus season and add a smile to your face every morning, this is the way to go my friends. I've made this marmalade for the past couple of years to give as holiday gifts – it's lovely when packaged in pretty little jars and tied with a ribbon - but it's great for any time of year (and you'll probably want to keep it for yourself anyway).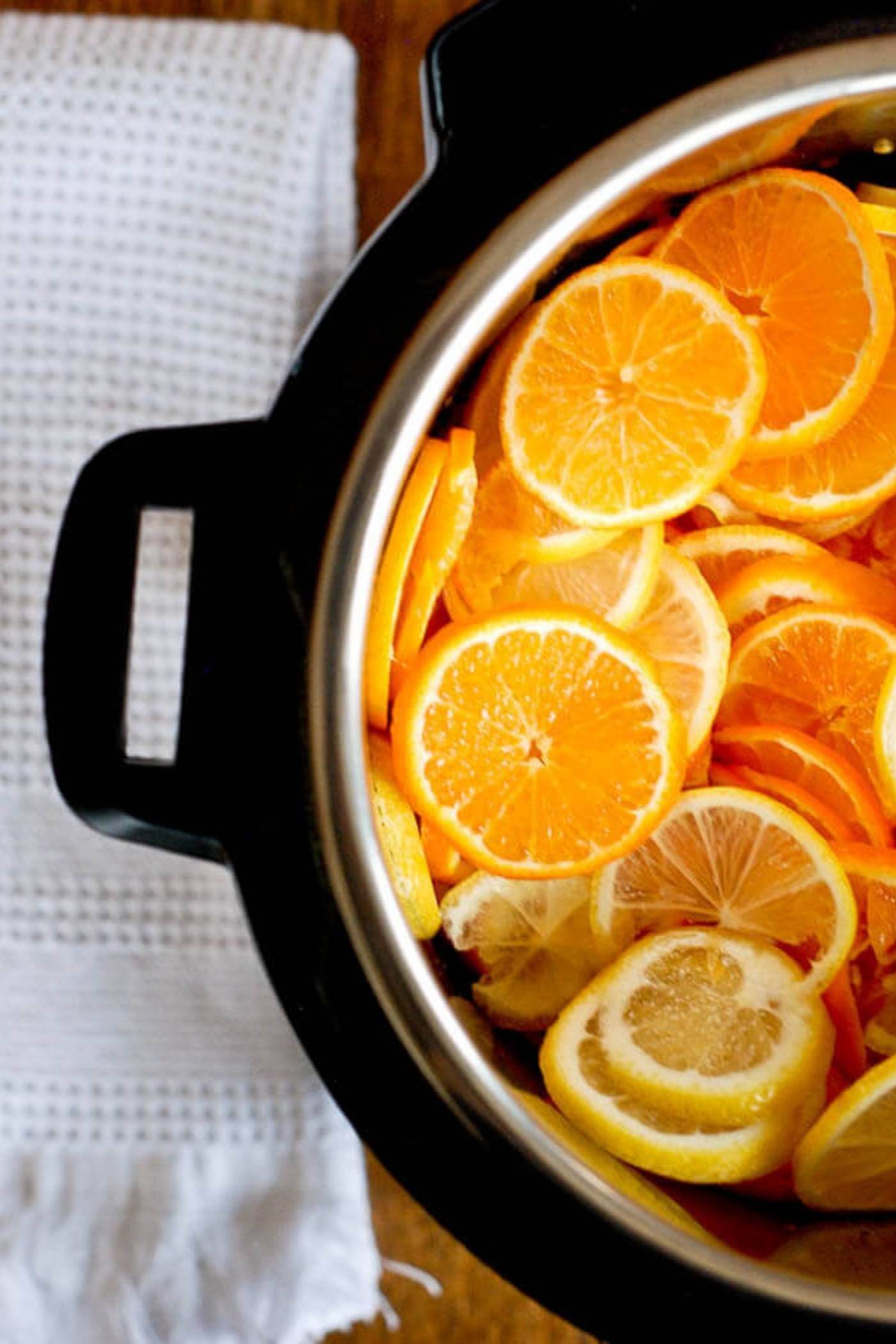 How To Make Marmalade
The Instant Pot makes this lemon and orange marmalade super easy to make.
Wash the oranges and lemons well. This is especially important since you'll be consuming the entire fruit, skin included.
I know I always say this, but the hardest part is really just slicing the fruit. You'll want to make sure that you're slicing the fruit thinly, a task made way easier if you own a mandolin (but watch those fingers!).
Once your fruit is sliced, just add it to the instant pot with some water, pressure-cook on high it for 14 minutes, then allow it to natural release.
Stir in your sugar and pectin and boil it rapidly for about 5 minutes or so until it sets. Be sure to stir this continuously so that the oranges don't caramelize or burn on the bottom of the pot.
That's it! So easy and so delicious.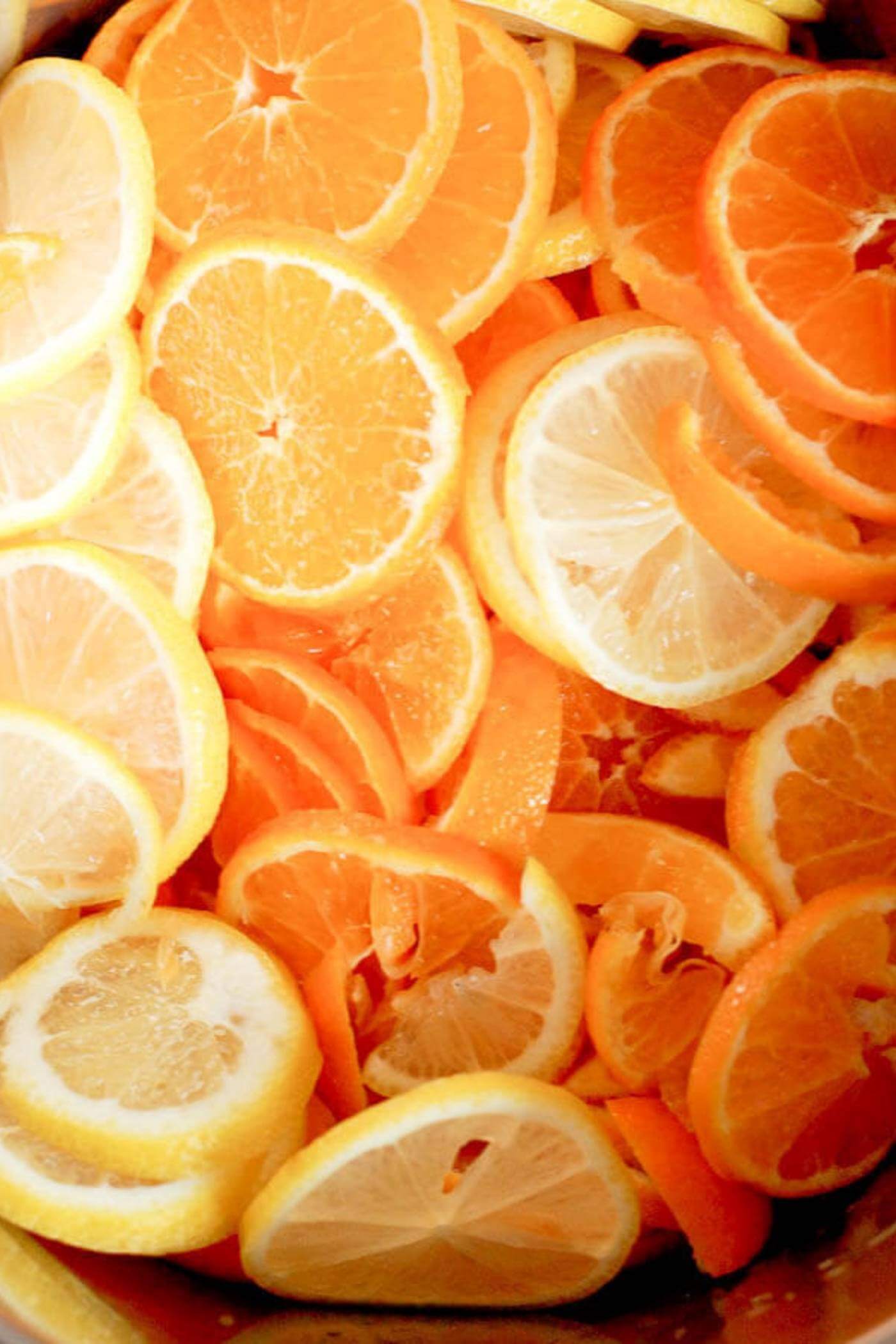 A Few Notes About Making Marmalade
Getting your marmalade to thicken. Pectin is the carb found in most fruits that helps your jam or jelly to "gel" up properly. You can get pectin naturally from boiling the orange and lemon seeds in a muslin bag. But, I hate removing the seeds so I always use seedless clementines when making marmalade. Then I just add a packet of pectin, which you can find in the canning section of most large supermarkets. Do whatever works best for you.

Making orange marmalade really is a science. You need a good ratio of pectin, acid and sugar in order for your marmalade to set properly. So if you're using normal pectin, or the seed method mentioned above, don't skimp on the sugar. You can make lower sugar marmalade though by buying "low sugar" pectin.

Your marmalade may take a bit longer to set than 5 minutes. Depending on the amount of sugar and pectin you use, you may have to boil it for a bit longer until it starts gelling up. A good test to see if your marmalade has set is to place a clean plate inside the freezer until it's very cold. Once you think your marmalade has set, drop a small amount on the cold plate and place it back in the freezer for one minute. Remove the plate and tip the plate back and forth. You'll know the marmalade has set when the surface of it on the plate starts to wrinkle a bit and doesn't immediately run along the side of the plate. You may have to test several times until your marmalade has reached the setting point. Test it early though, as sometimes it's easy to miss.

You can make it smooth or chunky. One of the best things about making homemade orange marmalade is the ability to create exactly the type of you want. We like our's chunky so we keep most of the fruit (including the skin) in throughout the process and even when we jar it. But if you're more of a purist, you can strain the marmalade to leave only the clear jelly from the juice, without any of the rind. Experiment with this and see what you like best.

Choose oranges with thinner skin. If you're leaving the skin in, I always try to choose an orange with a thin skin to prevent the marmalade from becoming too bitter.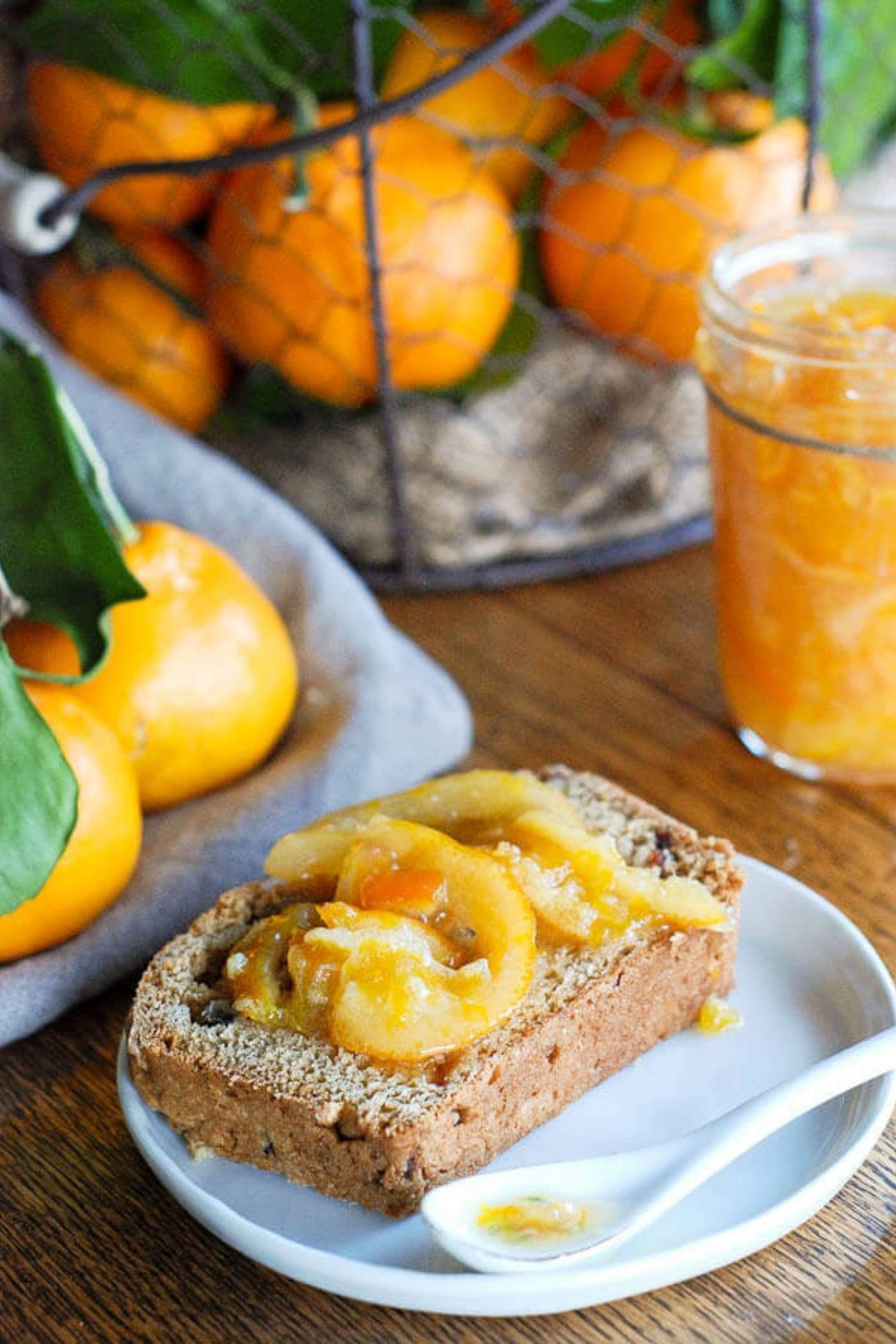 How To Know When Your Marmalade Is Done
If you're a first-time marmalade maker, it can be difficult to know if the marmalade is done or not. A simple trick is to put a plate into the refrigerator prior to starting your marmalade-making journey.
When you're ready to check if the marmalade has set, just pull the cold plate out, add a blob of the marmalade to the plate, and tip it to see how it rolls. If it's still pretty runny, it probably needs to boil for a bit longer. If the blob stays put, or forms a bit of a skin on the surface and wrinkles a bit when you nudge it with your finger, it's ready to go.
What To Do If My Marmalade Doesn't Set
If you have trouble getting your marmalade to set, you can try boiling it for a bit longer, and/or adding a bit more pectin. While lemons and oranges do contain a lot of natural pectin, some varieties (like Clementines) have lower amounts which may be affecting the set time. You can try adding a bit of lemon juice (about ¼-1/2 cup), or a bit of bottled or packaged pectin to move the process along.
If you do give this Instant Pot Lemon And Orange Marmalade a try, let me know what you think in the comments! And don't forget to tag me on Instagram! I love seeing your photos!
Check Out These Other Great Sauces And Spreads!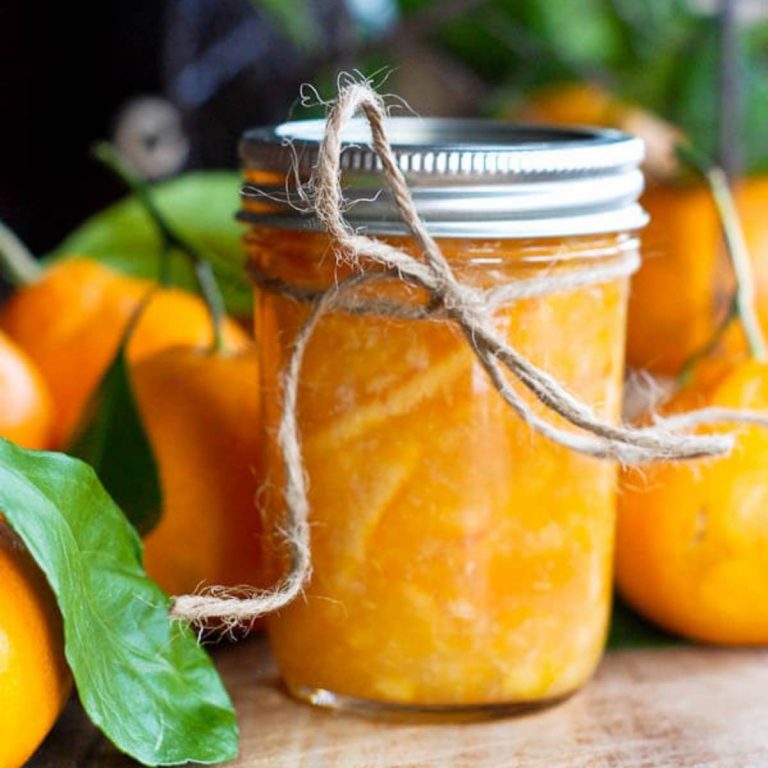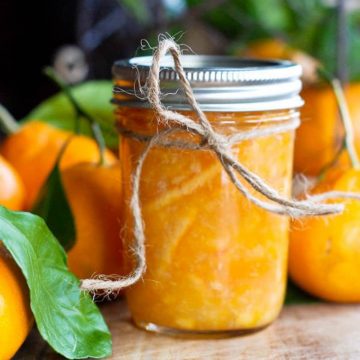 Instant Pot Orange And Lemon Marmalade
Take advantage of the season's abundance of clementines and make this delicious homemade orange marmalade. Easy to make in the instant pot, and perfect to give as a gift (or to keep for yourself!), this orange and lemon marmalade will add a bit of sunshine to your cold winter mornings!
Ingredients
1 ½

lb

oranges

8

oz

lemons

1

cup

water

5 ½

cups

sugar

1

packet of fruit pectin
Instructions
Using a mandolin, slice oranges very thin. Discard ends and any pieces that are mostly peel or pith. If you're using seeded oranges, remove the seeds.

Add the fruit and water to the Instant Pot.  Select the manual setting and cook on high pressure for 14 minutes. Allow a natural release.

Add sugar and stir until dissolved.

Sauté on high heat and boil rapidly for 5 minutes, or until marmalade sets. 

Pour marmalade into jars and allow to cool completely. 

Store in the refrigerator for up to 3 weeks. (Or, if you're into canning, an it and store marmalade for up to 1 year!)