Hello! I'm so glad you found me! I'm Sarah, and I am the owner of this food blog, Front Range Fed.
I live in beautiful Colorado with my husband, two boys, and pup, Maya. In 2013 we uprooted our family and moved to this amazing state from the hustle and bustle of Chicago. We wanted a simpler, more relaxed life, with room to run, play and breathe in the amazing scenery that we now call home. Nearly a decade later, we're still discovering all that Colorado has to offer.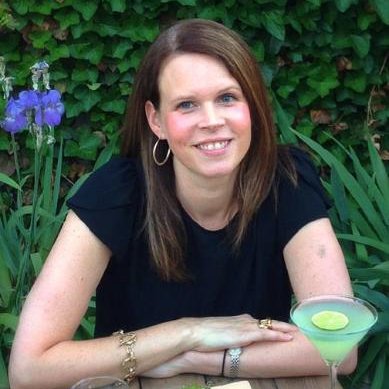 What You'll Find Here:
Quick & Easy Family Recipes.
Even though I love cooking, during the week it's hard to work up the motivation to make something inspiring. Oftentimes, I'm googling what I can get on the table in the 15-30 minutes we may have between piano lessons and soccer practice. This blog features fresh meals that can be made quickly and easily without sacrificing taste.
Of course, I do love the occasional sourdough loaf or a classic bolognese simmering on the stove all day, so just indulge me if those happen to sneak in here every so often.
Simple, Fresh Ingredients.
Most of the recipes that I have here use simple, fresh everyday ingredients that can be found at your local grocery store. I also try to incorporate seasonal produce and local ingredients from the abundance of local farmstands in and around Boulder CO when I can.
Classic, But Inspiring Dishes.
I love a good old-fashioned sugar cookie, easy chicken noodle soup, or weekend eggs and bacon. But, I also like to put new twists on old dishes (like pizza for breakfast!) and try out new cuisines. Basically, you'll get a smattering of easy but inventive ideas here that will please even the pickiest of eaters. I want you to be excited about cooking for your loved ones, but also realize that it doesn't have to be all that intimidating either.
Recipes For A Family.
I cook all my recipes for my family and friends so most of the recipes here will serve a family of at least 4, and sometimes more for entertaining. I believe that cooking shouldn't feel like a "chore" and should be a gift you share with those you love.
Recipes Made By Me, For You.
These are real recipes made for real people, by me, in my kitchen. I don't have a team of experts telling me what to make, or food stylists designing backdrops for photography. I develop, make, photograph, and write all the recipes you'll find here myself (unless otherwise noted - sometimes I do publish some winners I've tried from other sources, with credit of course). If I wouldn't eat it, you won't find it here.
So take a look around, and please share what you make with me - I absolutely LOVE seeing your spin on these recipes and hearing what you think. Tag me @frontrangfed on Instagram and share a pic!
All content and photography used on this site are my original work and protected by copyright.