If you're looking for a new spin on an old cookie, this is it. These Date Cookies are half shortbread, half sugar cookie, but use the sweetness of dates to sub in for half the sugar, and contain anise seed, which gives it a wonderfully unexpected flavor.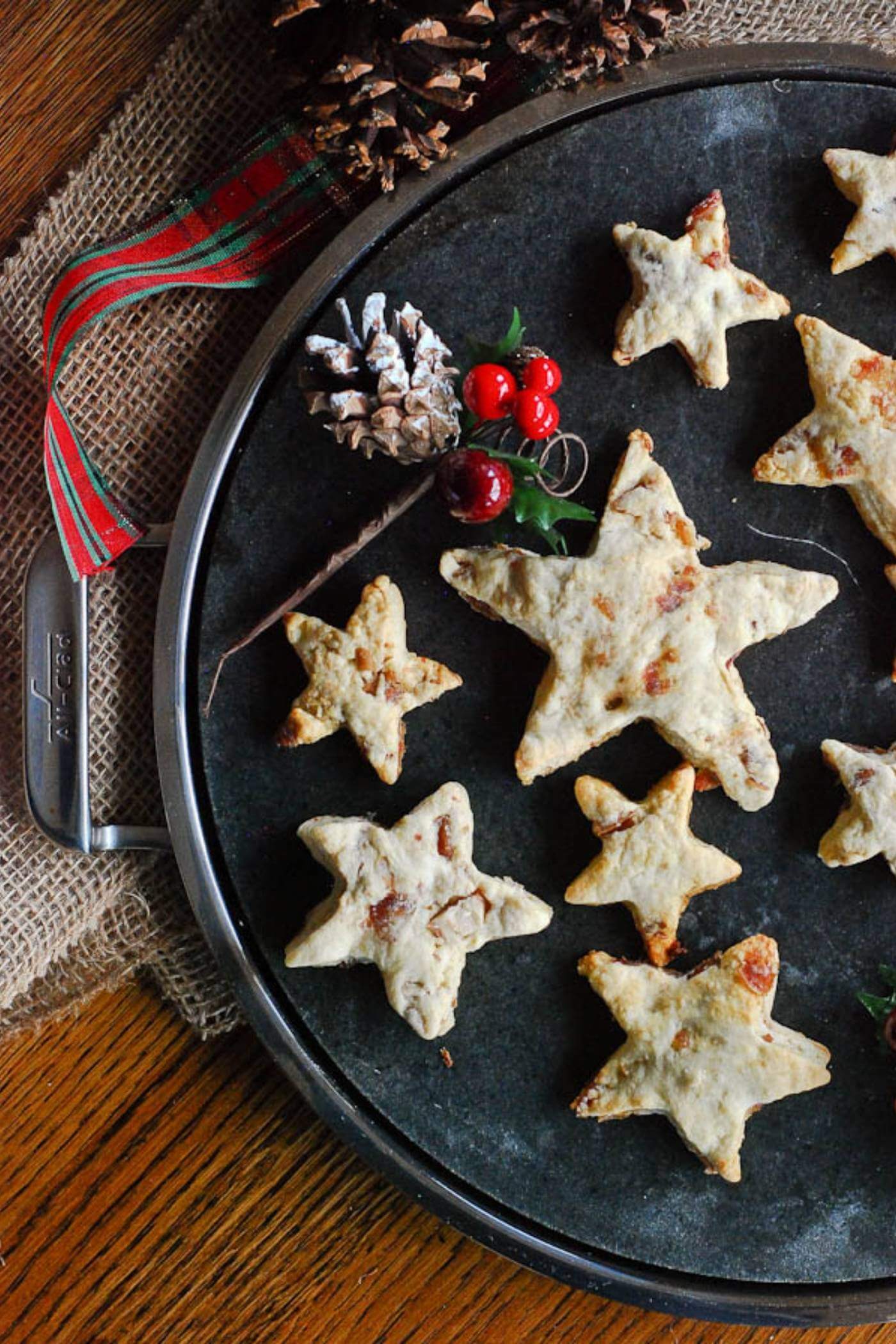 You know that feeling where you're hurtling at warp speed toward a date and you just can't slow down? That's me right now - frantically racing to get all the odds and ends wrapped up before we leave for Illinois for the holidays. Work, Christmas shopping, and yes, baking, have been high on my to-do list and I'm slowly whittling it down. Slowly.
I've been making cookies to bring home for the holidays for the past couple of weeks now. These chocolate-dipped orange and almond shortbread cookies are on the list, as are the always-present sugar cookies we make each and every year. This year I also tried a new recipe for date cookies by the amazing Salma Hage from The Lebanese Kitchen. And if you're short on time, but still want something a bit different and special, this cookie is for you.
My Dad grew up having date pudding at Christmas every year. While my Mom still regularly makes that for him, I thought these date cookies would be a nice addition.
Why I Love This Date Cookie Recipe
Sweet, but not too sweet. Do you know what I'm talking about here? I'm not one for overly sweet desserts, so this cookie is perfect for me. I love that the texture is somewhat dense like a shortbread, but also flaky, almost like a scone.
The dates act as a natural sweetener. These date cookies don't call for too much sugar since the dates themselves add a lot of sweetness.
Unexpected flavors. These cookies are seasoned with ground anise seed, which I think is an ingenious, unexpected, welcome element (especially if you like black licorice.)
Super easy ingredients. Except for maybe the dates, you likely have all of the ingredients you need for this date cookie recipe.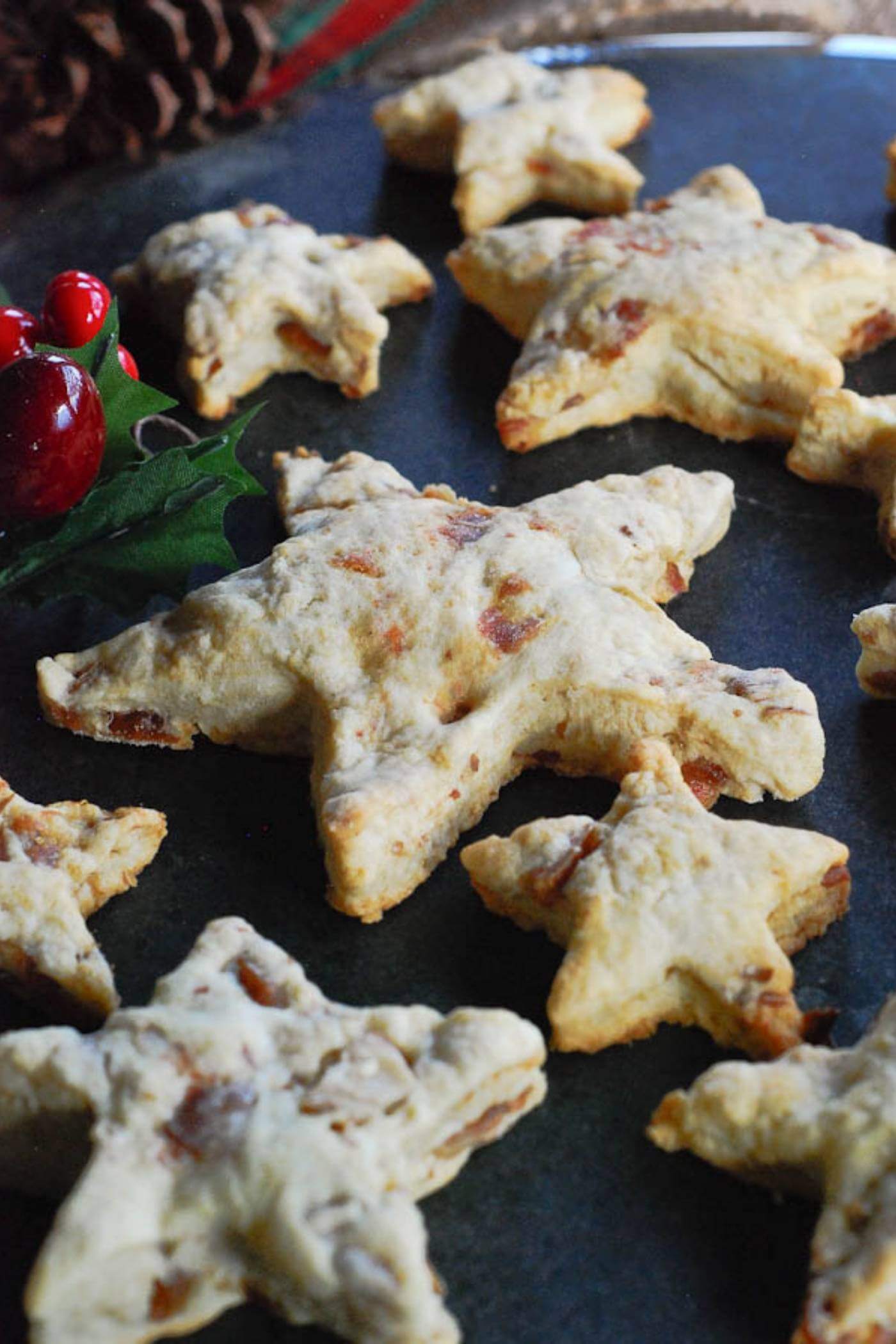 How To Make Date Cookies
The recipe for these date cookies isn't difficult. In fact, the dough comes together very quickly. Here's how you make them.
Cream your butter and sugar together, then add an egg.
In a separate bowl, combine the flower and baking powder.
Pour the dry ingredients into the wet, and mix to combine.
Add your dates and anise to the dough mixture, then roll into a ball and chill. (The recipe for these date cookies called for the dough to chill overnight, which is the only thing you have to plan ahead for. But I think if you're short on time you could get away with chilling for an hour or so in the refrigerator until the dough is firm enough to handle and roll out.)
Once your dough has chilled, roll it out, cut the cookies into shapes (use a simple cutter here as the dough is a bit finicky) and bake them for 10 minutes (or less, depending on your oven!)
The result is a beautifully flakey, not to sweet, buttery cookie that goes great with tea, coffee or a big glass of milk.
Helpful Tips
Shaping the cookie. These cookies are a bit of a mashup between a cut out cookie and a drop cookie. While I was able to roll and cut the cookies into shapes, the dough was quite sticky, even after chilling for a bit in the fridge. Save your intricate cookie cutters for another recipe – these work best with basic shapes. However, if you find that the dough is just too sticky to deal with, I think you could totally get away with shifting the whole process to a drop-cookie method.
Watch them carefully. 10 minutes in my oven was plenty of time for these, but keep an eye on them - they can go from light golden and perfect to dark and way too crispy quickly.
These cookies are a lovely addition to your holiday sweets table. And, they're perfect for you procrastinators who have waited until the last minute to start your baking!
If you try these Date Cookies, please leave a comment and let me know what you think! And don't forget to tag me on Instagram!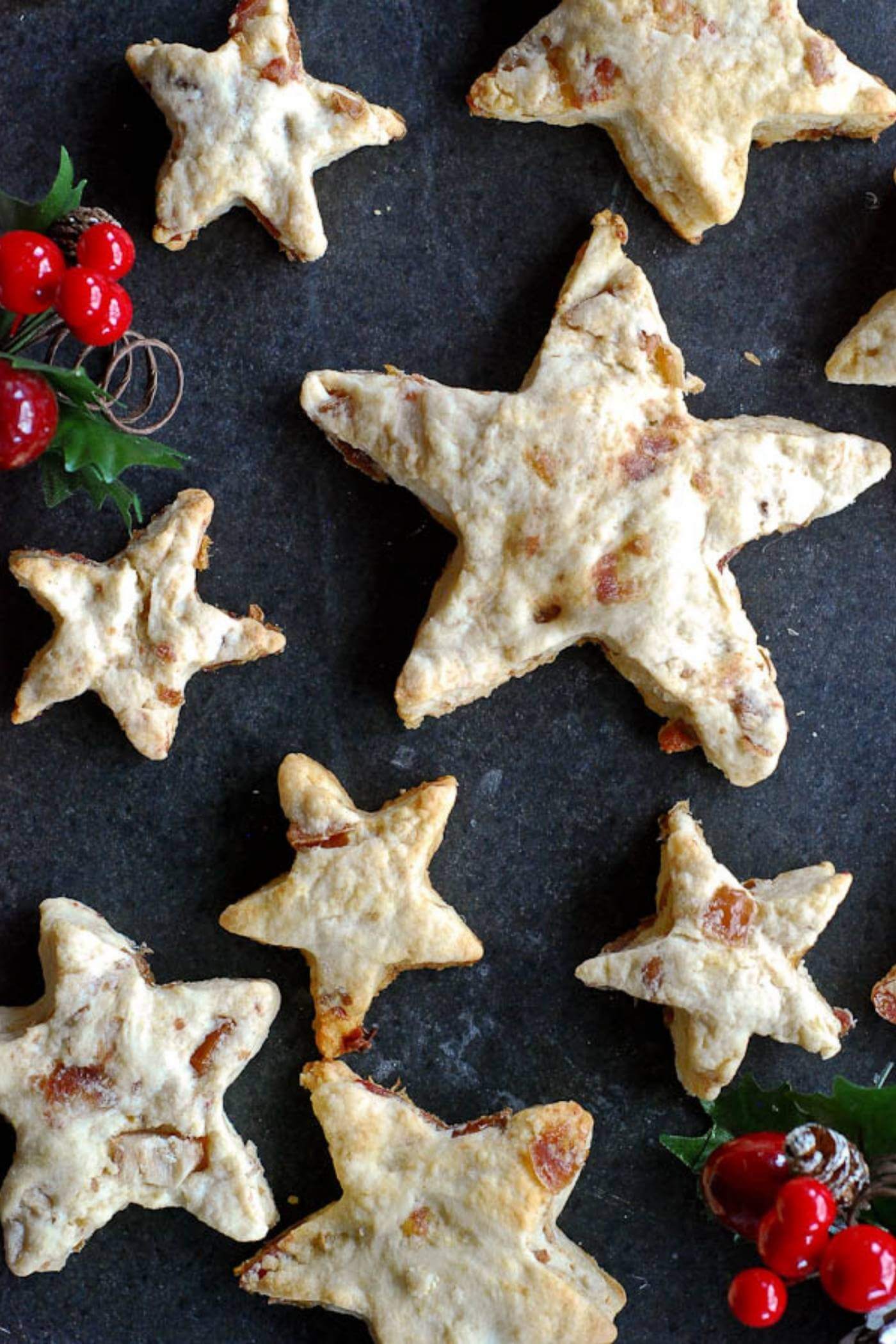 More Cookie Recipes!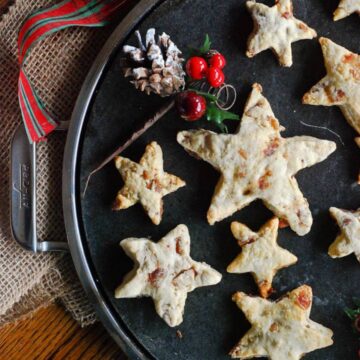 Date Cookies
If you're looking for a new spin on an old cookie, this is it. These date cookies are half shortbread, half sugar cookie. They use the sweetness of dates to sub in for half the sugar, and contain anise seed, which gives it a wonderfully unexpected flavor.
Ingredients
½

cup

butter, softened

½

cup

sugar

1

egg

1 ¾

cup

flour

1 ½

tablespoon

baking powder

1

cup

pitted, dried dates, finely chopped

1 ½

teaspoon

ground anise seed
Instructions
Cream the butter and sugar together in a stand mixer, or with an electric hand mixer.

Add the egg and continue to beat until well combined.

Sift together flour and baking powder.

Slowly add the flour to the wet ingredients and fold in carefully to combine.

Fold in dates and anise seed until just combined.

Wrap dough in plastic and chill overnight.

When ready to bake cookies, preheat oven to 350 degrees.

Line a baking sheet with a slip mat.

Remove dough from the refrigerator and roll out onto a floured surface.

Cut out cookies with a cookie cutter (simple shapes work best for these cookies) and place them on the baking sheet.

Bake date cookies for 10 minutes until golden brown.

Remove cookies from the oven and transfer to a wire rack to cool.