These Big Soft Ginger Molasses Cookies are full of delicious spices like cinnamon, ginger, and cardamom and have a deliciously chewy texture that makes them irresistible.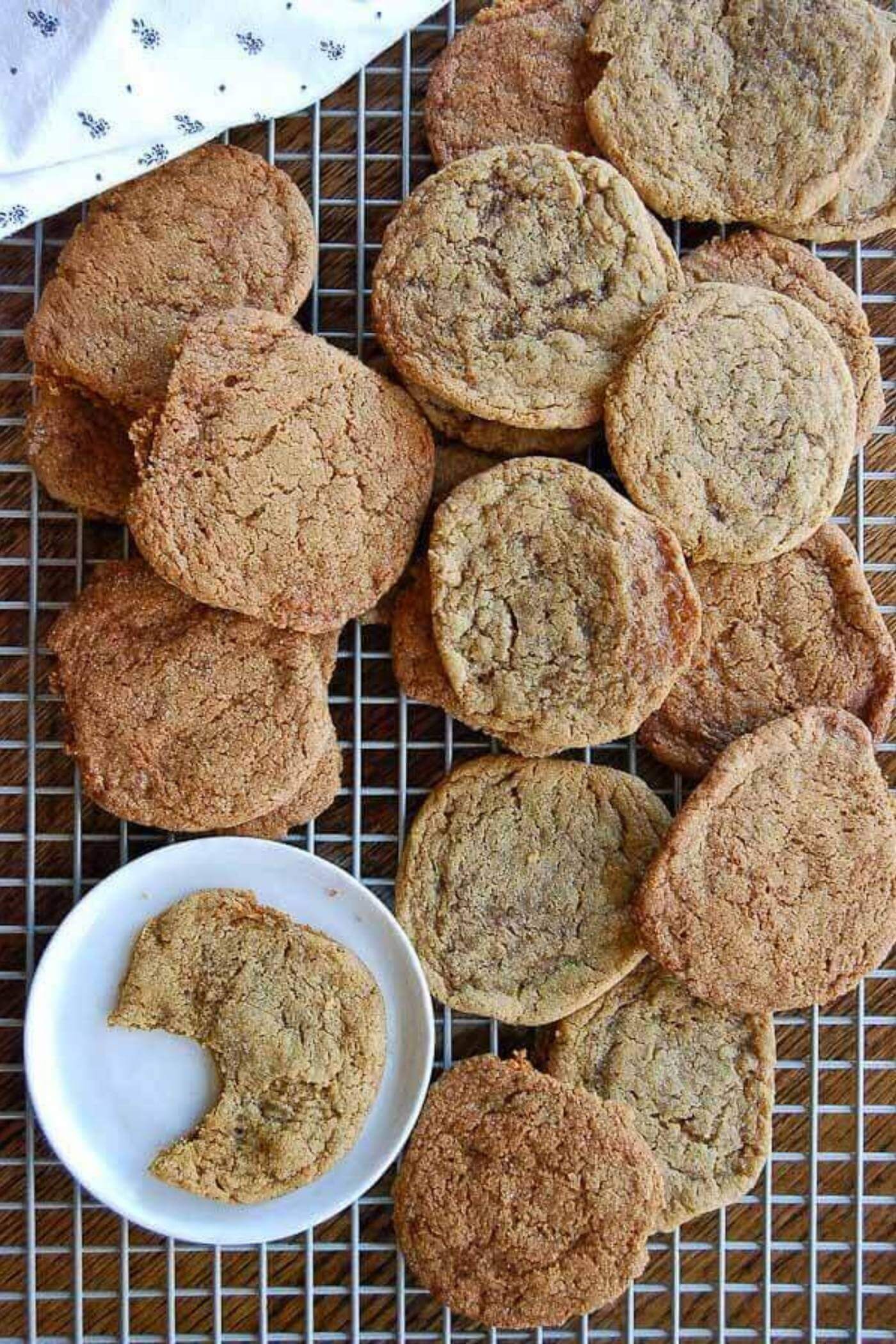 It's holiday baking season and if there's one cookie recipe that is always on my must-make list, it's these soft ginger cookies. This recipe turns out a ginger cookie that is not quite as crisp as a gingersnap but has a super soft and chewy texture and spiciness that makes it the perfect holiday cookie.
Don't be fooled by their meager appearance – these soft ginger cookies look unassuming but one bite in and you're hit with an abundance of spicy fall and wintery flavors and an irresistibly chewy quality that will have you coming back for another. They're hugely delicious and I dare you to try to eat just one in a sitting.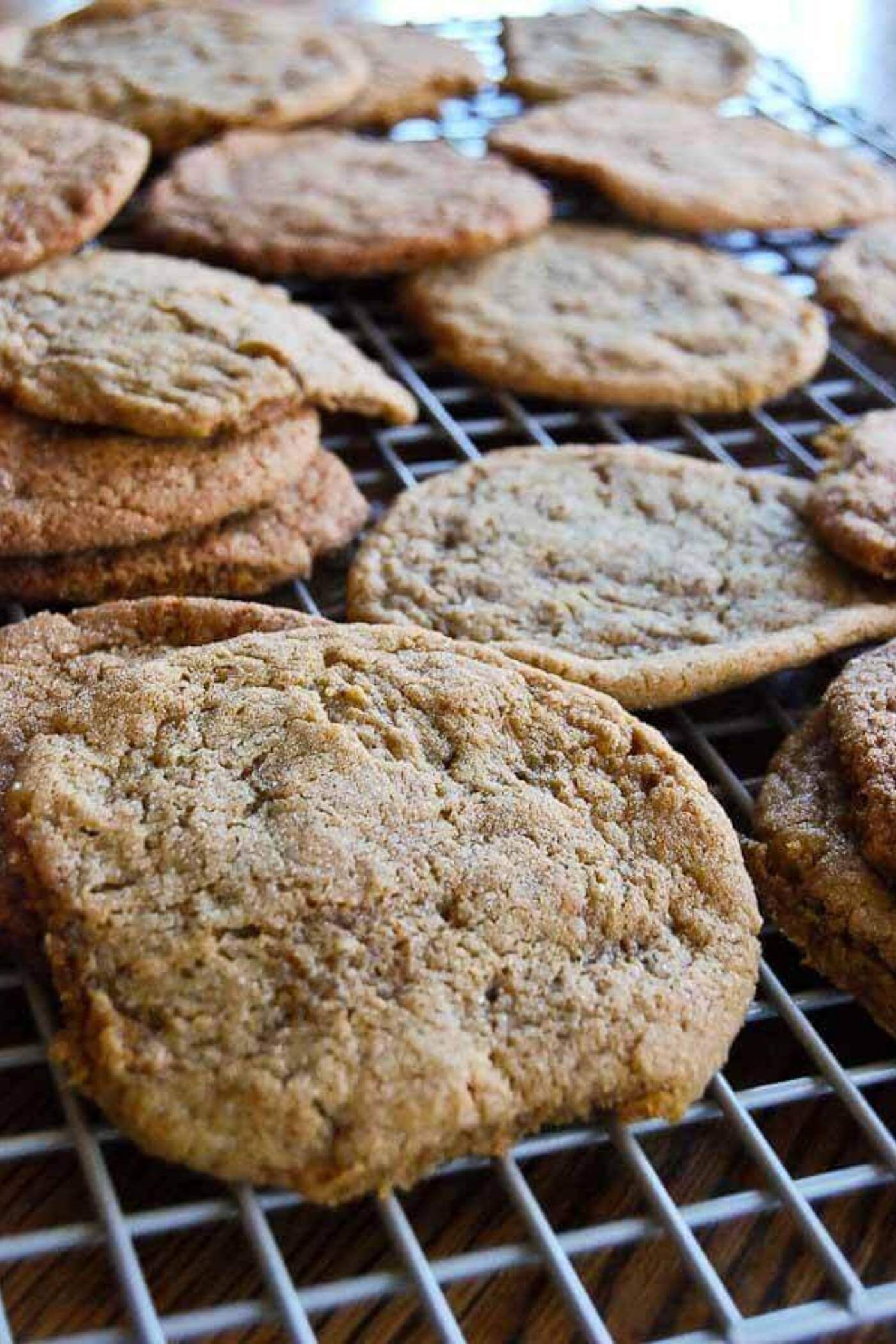 Ingredients
This recipe calls for all the usual spiced cookie ingredients – flour, sugar, soda, eggs, cinnamon, ginger, etc. But the addition of a splash of orange juice really helps intensify the ginger flavor. And, using brown sugar instead of white gives the cookie a bit more depth than other ginger cookies I've had (IMHO).
How To Make Soft Ginger Molasses Cookies
These ginger molasses cookies are a snap to make.
Mix the dry ingredients, then the wet, then add them together.
Once you have your dough mixed, you could make the cookies right away (it isn't that difficult to handle). But, I like to chill the dough in the fridge for about an hour (or 15 minutes in the freezer if you're short on time). This generally makes most cookie dough easier to manage, but also prevents the cookie from spreading too much in the oven (which is really the point of chilling the dough for this recipe).
Once you're ready to make the cookies, just roll the dough into small balls. Then, roll the balls in some granulated sugar until they are fully coated, and place them on your baking pan. This will give them a beautiful sparkling textured exterior. You can bake them just like this, which will result in a mound-shaped cookie. Or, you can flatten them just a bit, which is what I like to do, to make them come out a bit larger and more uniform in shape.
Bake for around 7-10 minutes. Check your cookies at 7 or 8 minutes for doneness. The timing makes a big difference here since the cookies will become crispier and not as chewy the longer you bake them. When you pull them out of the oven, the cookie should be slightly cracked on the top.
Let the cookies cool for about 5 minutes, then transfer them to a wire rack to finish cooling.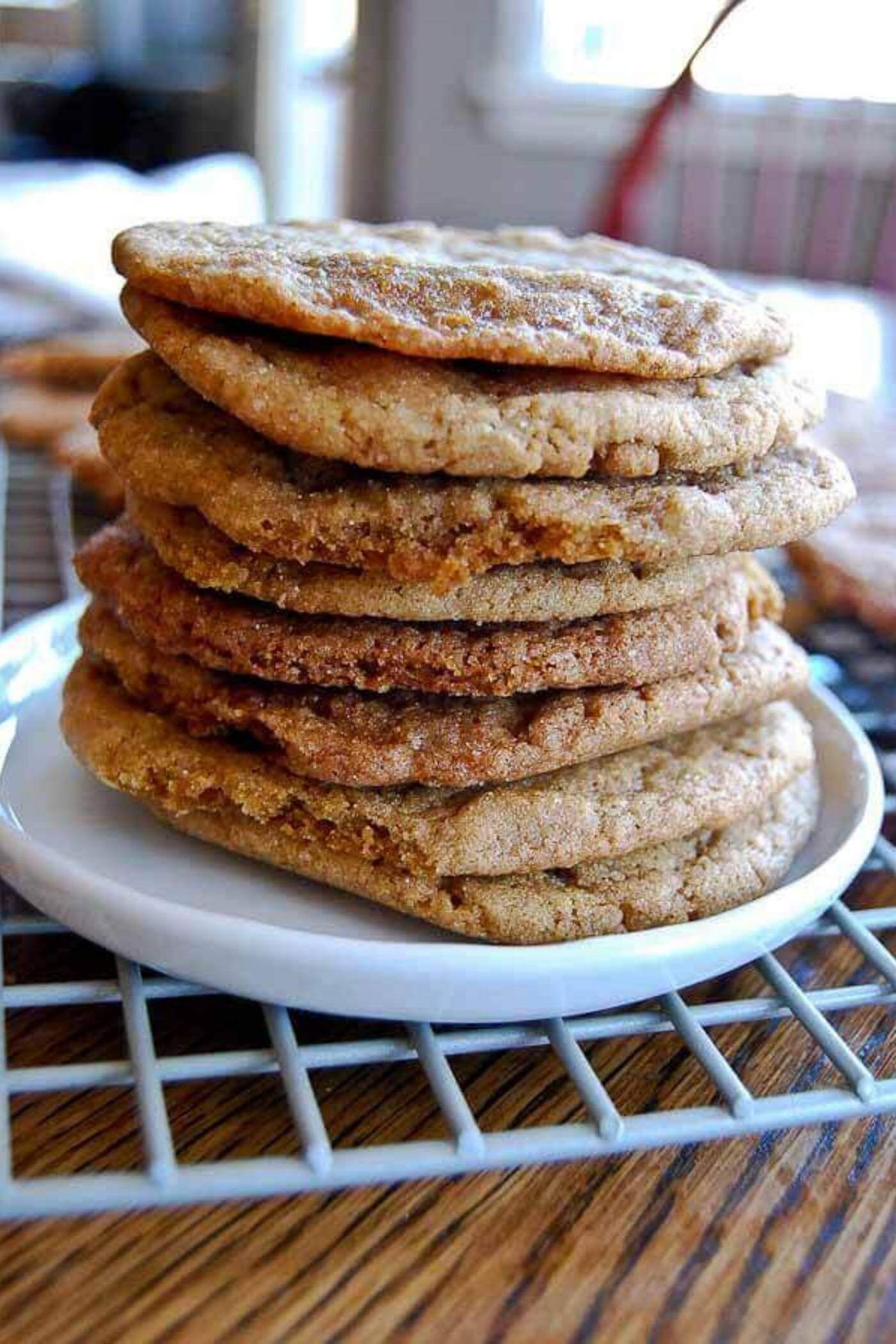 Can I Freeze These Ginger Cookies?
Yep – you sure can! These ginger molasses cookies will freeze well in a ziplock bag (or another sealed container) for 3-6 months. The ginger cookie dough can also be frozen for about 3 months, which is awesome if you need to prep these ahead of time. (Or when you just want to have some cookie dough on hand for those occasions you really get a craving and need a freshly baked cookie NOW!)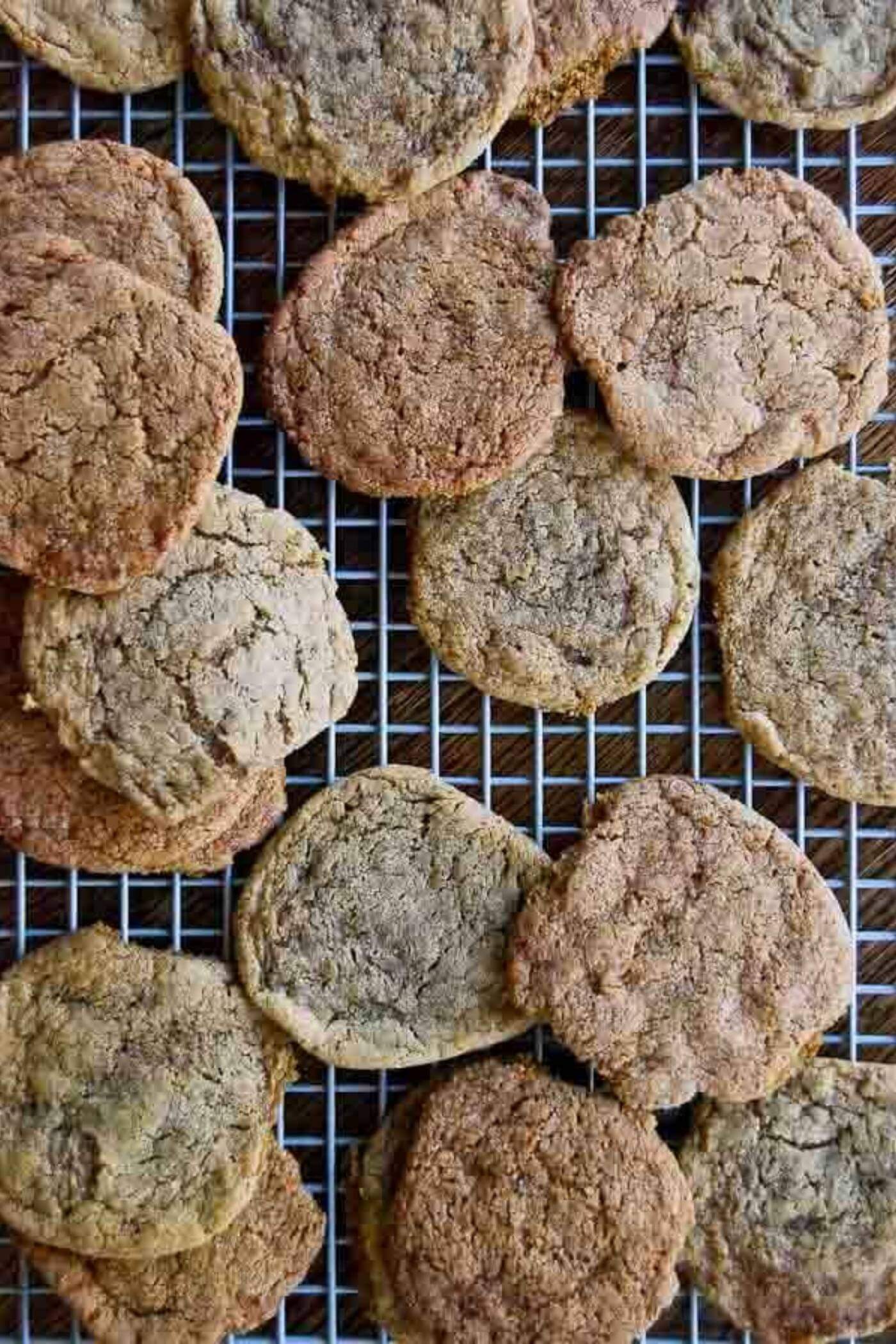 If you make these Soft Ginger Molasses Cookies, tell me what you think in the comments below. And please tag me on Instagram with your pics - I love to see your creations!
Hungry For More? Try These Other Great Cookie Recipes!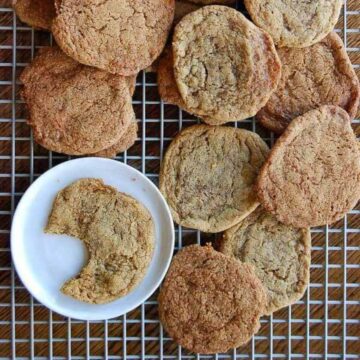 Soft Ginger Molasses Cookies
These big soft ginger and molasses cookies are full of delicious spices like cinnamon, ginger, and cardamom and have a deliciously chewy texture that makes them irresistible.
Ingredients
2 ½

cups

flour

2

teaspoon

ground ginger

1

teaspoon

baking soda

¾

teaspoon

ground cinnamon

¼

tsp

ground cardamom

¼

teaspoon

salt

¾

cup

unsalted butter

1

cup

brown sugar

1

egg, beaten

1

tablespoon

orange juice

¼

cup

molasses

2

tablespoon

white sugar
Instructions
In a large bowl, mix together the dry ingredients: flour, ginger, baking soda, cinnamon, cardamom and salt.

In a separate bowl, cream the butter and brown sugar together using a mixer on medium speed, until the mixture is light and fluffy – 2-3 minutes.

Add the egg, orange juice, and molasses to the butter mixture and combine well.

Slowly add the dry mixture to the wet mixture and stir until combined.

Preheat the oven to 350 degrees.

Cover dough with plastic wrap and place in the fridge for 1 hour, or in the freezer for 15 minutes. This will make the dough easier to handle when forming your cookies.

Once the dough has chilled, roll into small balls (I use a cookie scoop to make this easier and to make the cookies uniform in size).

Place the white sugar in a small bowl and roll the cookie dough balls in the sugar to coat.

Place the cookie dough balls onto a pan lined with parchment paper and press slightly to flatten.

Bake cookies for 8-10 minutes, then remove from the oven and allow to cool for about 5 minutes before removing from the pan and placing on a cookie rack to cool completely.

Enjoy cookies immediately, or store them in an airtight container for up to a week. Cookies may also be frozen for up to 3 months.