A delicious marinade of garlic and warm spices coats this Mediterranean Grilled Chicken. It's topped with a delicious yogurt dill sauce for a simple but impressive meal.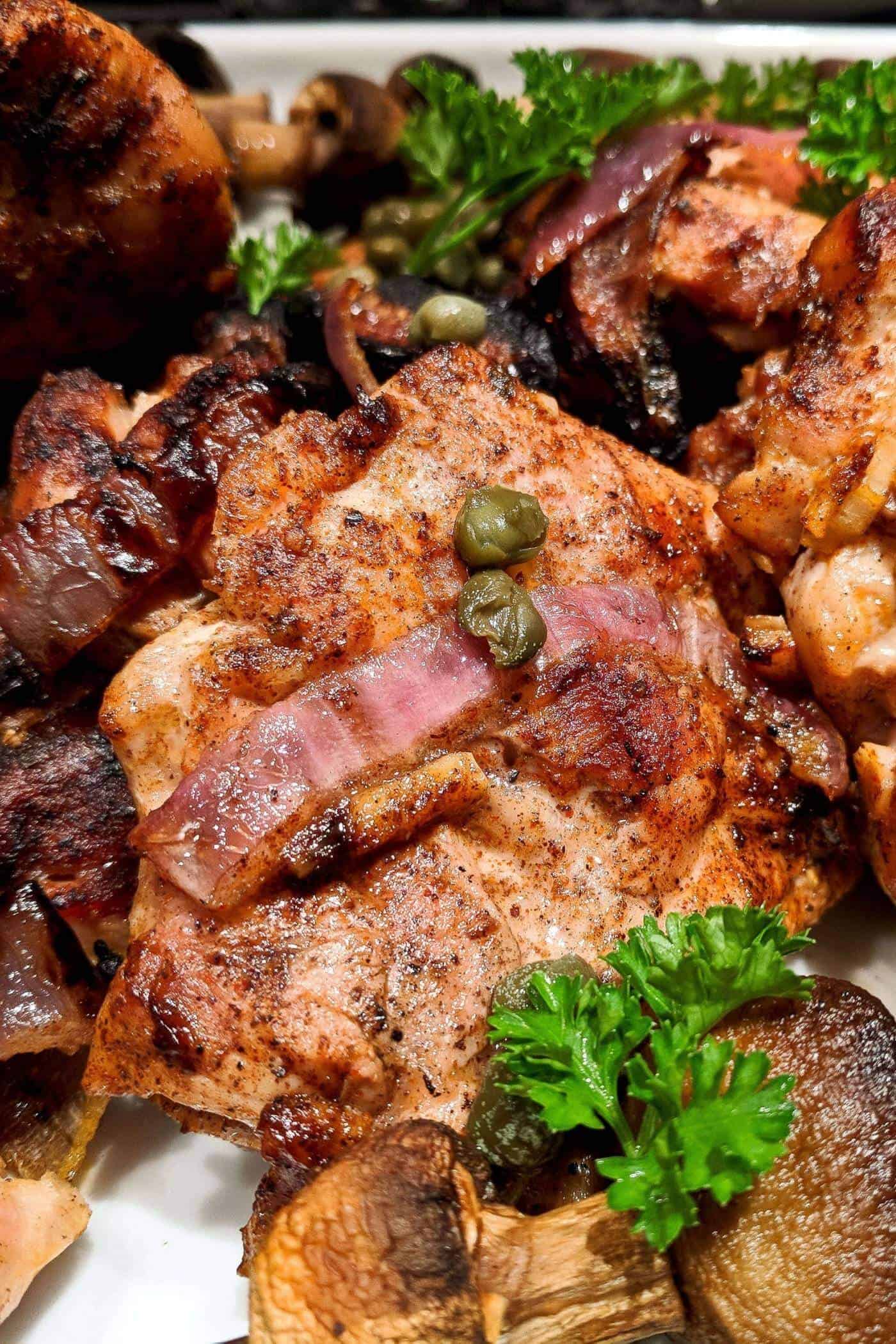 You know that feeling when you just don't know what to make for a dinner party? That's the feeling that came over me a couple of weeks ago when we had some family over for dinner. It's spring now, so I was in the mood for something lighter. It also needed to be easy, and something kids would (mostly) like.
Grilling was a natural choice due to the weather and the warmness in the air got me feeling a bit vacationy (is that a word?), so when I stumbled upon this recipe for Grilled Mediterranean chicken from The Mediterranean Dish, I knew I had found the winner.
This meal was so delicious, I had to share it with you all.
How To Make The Mediterranean Grilled Chicken
You guys. This dish is so easy to pull together and is perfect for having guests over because much of the work is done ahead of time. Here's how to make the Mediterranean marinade for your chicken (I used both boneless thighs and drumsticks).
Mediterranean Marinade For Chicken
Combine your spices, a warm, earthy mix of paprika, allspice, nutmeg, cardamom, and salt and pepper. Add in 10 minced garlic cloves.
Add olive oil to the spice mixture, then rub the Mediterranean spices all over the chicken thighs.
Chop up some onions and put them in a shallow bowl, along with some lemon juice and more olive oil. Add the chicken to the top of the onions, cover, and let your chicken soak up this goodness for at least 2-4 hours in the fridge.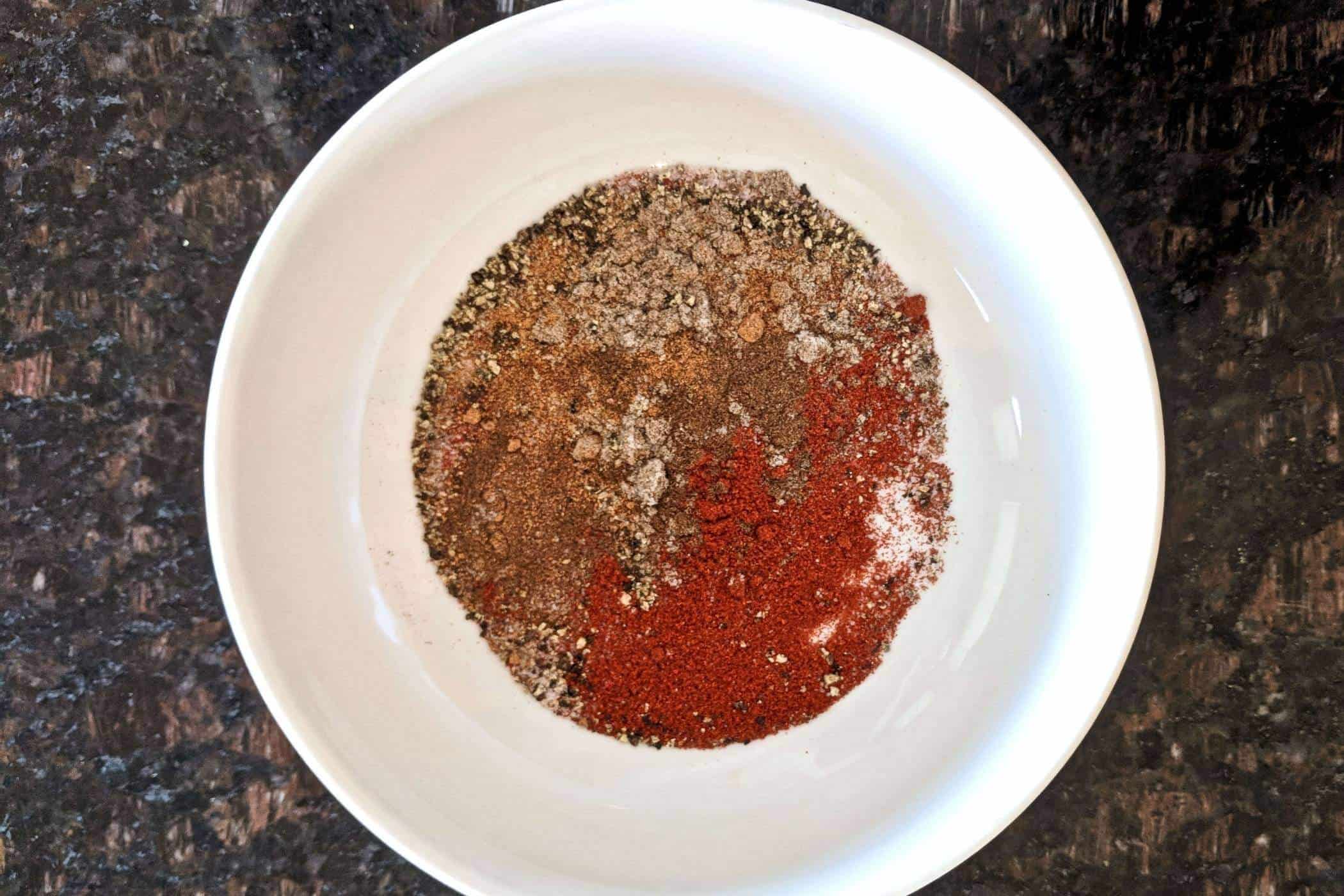 Grilling The Chicken Thighs
Once your chicken has marinated, fire up your grill and set it to medium-high heat. Grill the chicken thighs for 5-6 minutes on one side, then flip and continue grilling for another 5 minutes on the other side.
How To Make The Dill Yogurt Sauce
The dill yogurt sauce uses greek yogurt, garlic, dill, olive oil, lemon juice and just a pinch of cayenne pepper and salt. Combine everything in a blender and blend until smooth. Done.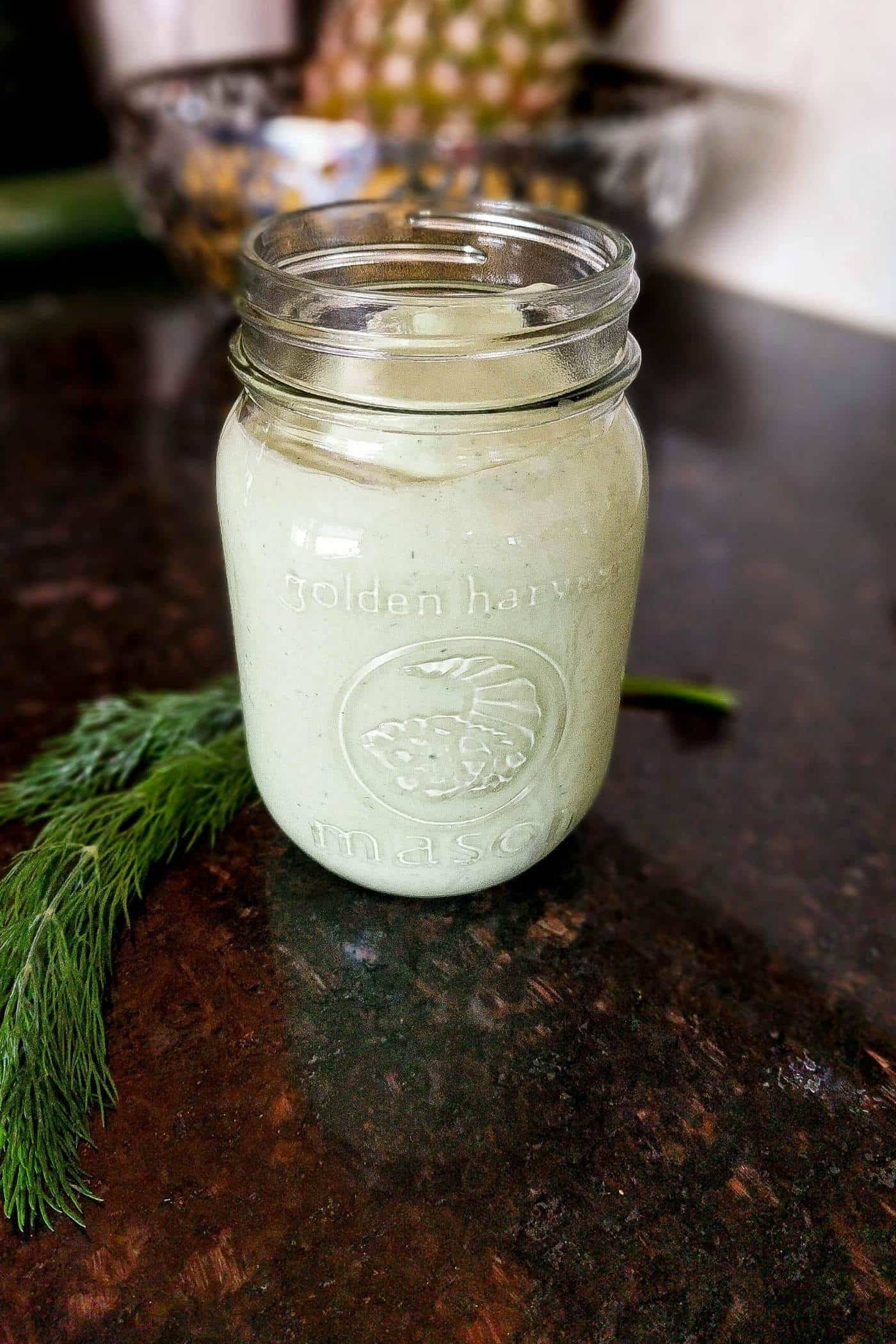 What To Serve With Mediterranean Grilled Chicken
I followed this recipe pretty closely and it was delicious. But I did add a few elements to the overall dish that made the presentation of it really pop.
I added grilled mushroom skewers, artichoke hearts, olives, and capers, with a healthy sprinkling of parsley and lemon zest atop for color and it looked great. But think outside the box here and use whatever you already have in your pantry/fridge – roasted red peppers, sun-dried tomatoes, or even grilled potatoes would all be great additions.
Serve alongside a simple spinach salad and some crusty, garlicky bread or flatbread for a filling, but light meal, that's perfect for spring and summer barbecues. This one will be on heavy rotation for us in the coming months as we head into summer!
If you try this Mediterranean Grilled Chicken recipe, let me know what you think in the comments below!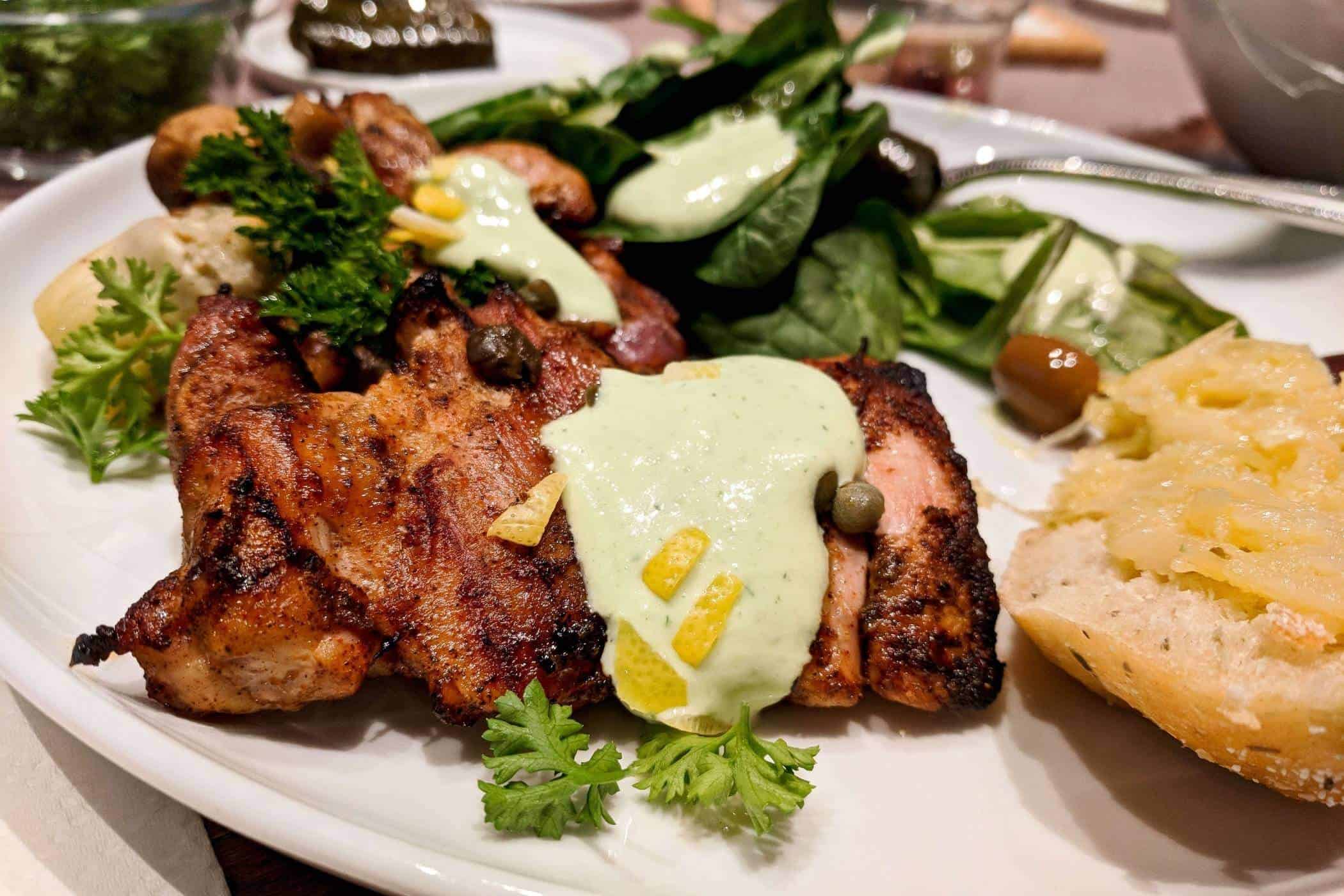 More Easy Chicken Recipes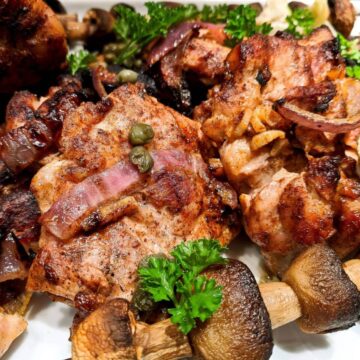 Grilled Mediterranean Chicken
A delicious marinade of garlic and warm spices coats this grilled Mediterranean chicken. It's topped with a delicious yogurt dill sauce for a simple but impressive meal.
Ingredients
Dill Yogurt Sauce
1

garlic clove

1

cup

chopped fresh dill

1 ¼

cup

Greek yogurt

1

tablespoon

olive oil

juice of ½ lemon

1

pinch

cayenne pepper

1

pinch

salt
Mediterranean Chicken Marinade
10

garlic cloves, minced

½

teaspoon

paprika

½

teaspoon

allspice

½

teaspoon

ground nutmeg

¼

teaspoon

ground cardamom

pinch of salt and pepper

5

tablespoon

olive oil, divided

8

boneless, skinless chicken thighs

8

chicken drumsticks

1

medium sized red onion, sliced

juice and zest of 2 lemons
Optional Toppings
artichoke hearts

capers

parsley

lemon zest

olives

sun-dried tomatoes, chopped

grilled mushrooms
Instructions
Make the Mediterranean chicken marinade by mixing together the garlic, spices, and 3 tbs of olive oil. Rinse your chicken and pat to dry, then rub each piece with the garlic-spice rub.

Place sliced onions in a large bowl with the lemon juice and remaining olive oil. Set the chicken atop the onions, cover and refrigerate for at least 3 hours, or overnight.

Pull out your food processor or blender to make the dill yogurt sauce and throw all the ingredients for the sauce in. Blend until smooth and add a little salt if needed. Cover and refrigerate until you're ready to serve.

Once the chicken has rested a bit with the marinade, get your grill ready. Grill the chicken on medium/high, covered, for about 5-6 minutes, then flip the thighs over and grill for another 5-6 minutes until done. (This will smell amazing!)

Arrange the chicken on a serving platter and top with artichoke hearts, capers, olives, grilled mushrooms, lemon zest, or parsley.