Hatch green chile peppers are best when roasted and can be used in all sorts of recipes, from salsas, sauces, chili recipes, and anything else you want to grace with a slightly smoky chili pepper flavor. Here's a step-by-step guide for How To Roast Hatch Chiles.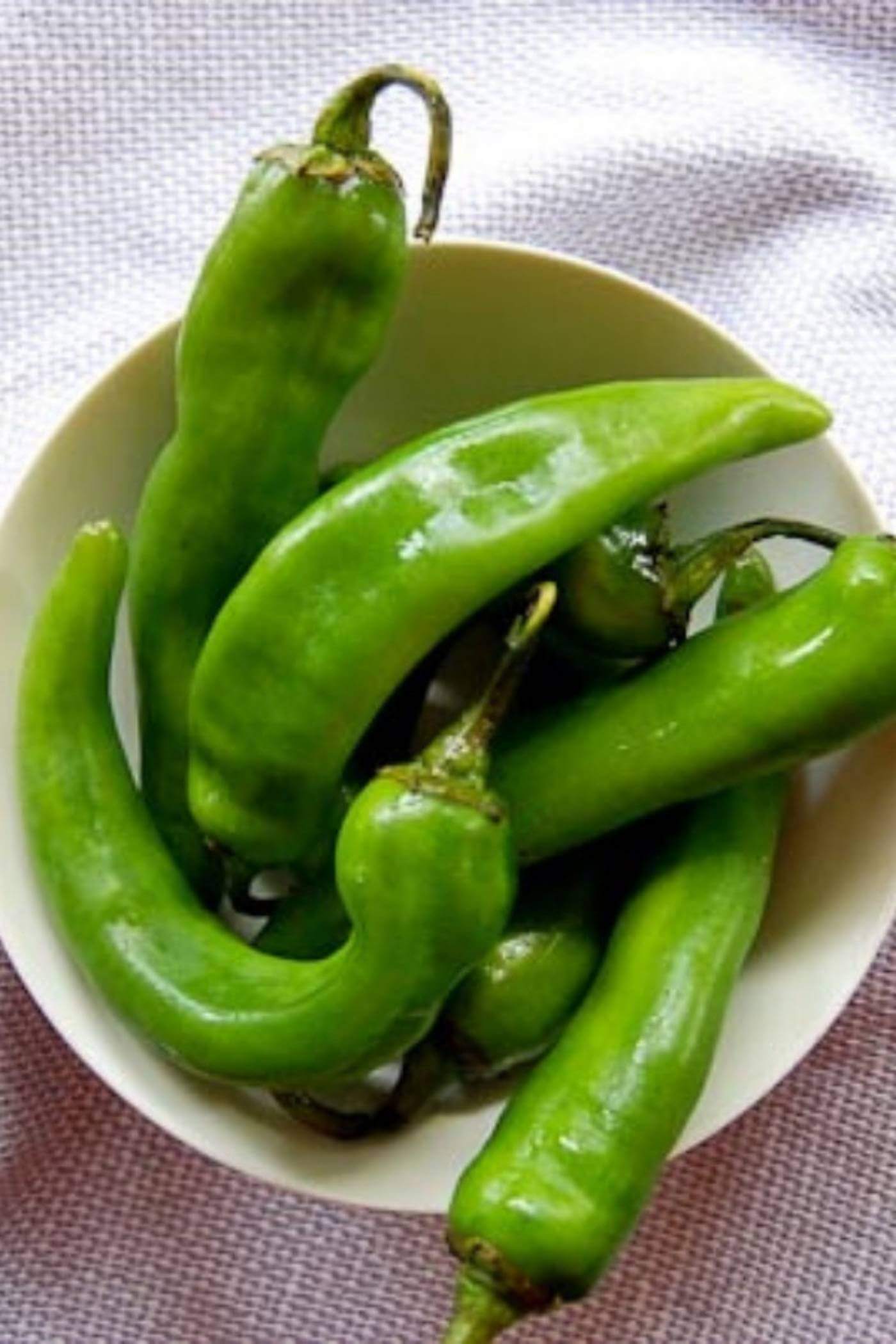 Ok, so I'm probably a bit behind with this post since hatch chile season is coming close to an end, but better late than never, right? Coming from Illinois, I don't really remember seeing hatch chiles, which hail from the Hatch Valley in southern New Mexico, in abundance as they are here in Colorado.
But walk into any grocery store in our neighborhood and there are buckets filled to the brim with these little suckers, promising to infuse amazing flavor to everything you add them to.
How To Roast Them
I've found the best way to use hatch chiles is to roast them. Doing this allows you to easily remove the skin (a hard task when they're raw) as the skin on these peppers can be quite thick and usually isn't great in most dishes. It also gives them a much deeper, smokier flavor than when they're raw - perfect for dishes like chilies or tacos.
Removing the skin from hatch chiles takes little more than a bit of time with this ingenious method.
Line a baking sheet with parchment paper and add your chilies to the sheet.
Roast the chiles in the oven until the skins have blistered. Then remove them from the oven.
Allow the chiles to cool just slightly. Then, using some kitchen tongs, pop them all in a ziplock bag and let the steam from the hot peppers do their magic. The skin will peel right off after several minutes.
Once they're peeled, they're ready to use or store for later!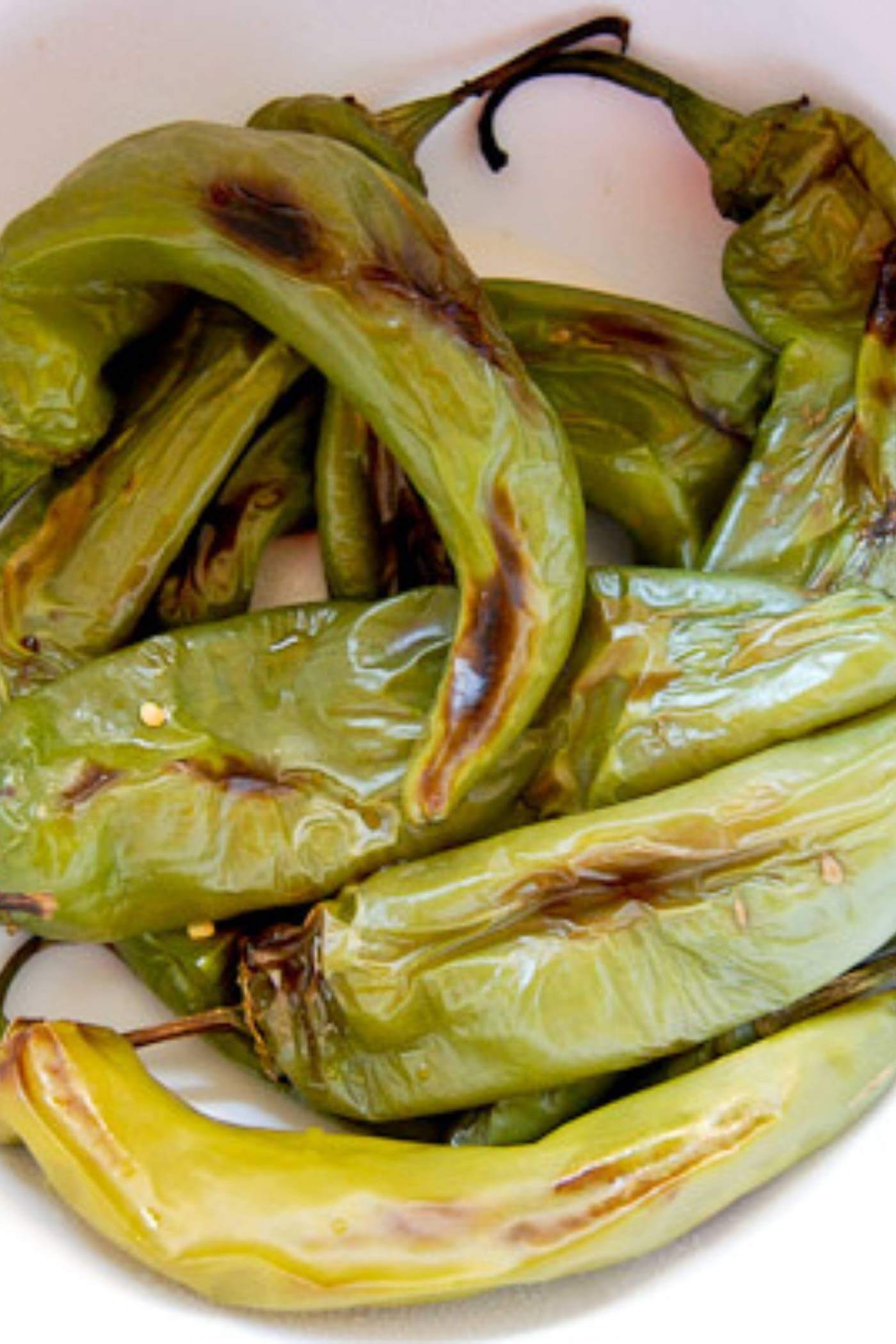 Can You Freeze Hatch Chiles?
Yep! In fact, because hatch chile season is so short, it's smart to make them and then freeze them to use in later dishes. I like to make a large batch of these at one time. Then I store them in air-tight freezer bags and put them in the freezer until I need them. I like to add just a few hatch chiles to each bag for freezing. This is helpful since once they're frozen, it's hard to break them apart. Storing them in small quantity bags ensures I can pull out only what I need when I'm ready to use them. Hatch chiles will keep for about 4-6 months in the freezer.
Are They Spicy?
Depending on the variety you choose, when the chile is picked, and how it's prepared, it can be on the spicier side. There certainly are different varieties ranging from mild to very hot. But in general, the beauty of the hatch chile is the deep earthy, smokey flavor it produces, especially when roasted.
What To Do With Roasted Hatch Chiles.
Ok, so once you have your roasted hatch chiles, what can you actually make with them? SO many things! Add these peppers to:
queso
sauces
stews
sautees
dips
hummus
burger or pizza topping
enchiladas
tacos
mac n cheese
biscuits
bloody mary mix
The list is truly endless.
Roasting the chiles gives them a slightly smoky flavor that gives a lot of depth to the dish you're adding them to, and, in my opinion, is way better than the canned stuff.
So give these Roasted Hatch Chiles a try! And if you do, please leave a comment and let me know how you used them!
Try These Other Pickles And Relishes!
How To Roast Hatch Chiles
Hatch green chile peppers are best when roasted and can be used in all sorts of recipes, from salsas, sauces, chili recipes, and anything else you want to grace with a slightly smoky chili flavor.  Here's a step-by-step guide for how to roast hatch chiles. 
Ingredients
1

lb

hatch green chiles (or as many as you can fit onto a baking tray)

1

large ziplock bag for steaming the chiles
Instructions
Wash and dry your hatch chiles

Preheat your oven to 400 degrees.

Line your baking sheet evenly with your hatch chiles.

Roast the chiles for about 20-25 minutes, or until the skins have started blistering.

Remove them from the oven.

Put the hatch chiles into a ziplock bag to steam them. Let rest on the counter for about 15-20 minutes.

Remove the chiles from the bag and carefully peel off the skins. They should come off pretty easily.

Your hatch chiles are now ready to use in a recipe or you can freeze them in a ziplock freezer bag for later.