Who says breakfast has to be sweet? Try this Savory Oatmeal, topped with fried eggs and a smattering of delicious herbs.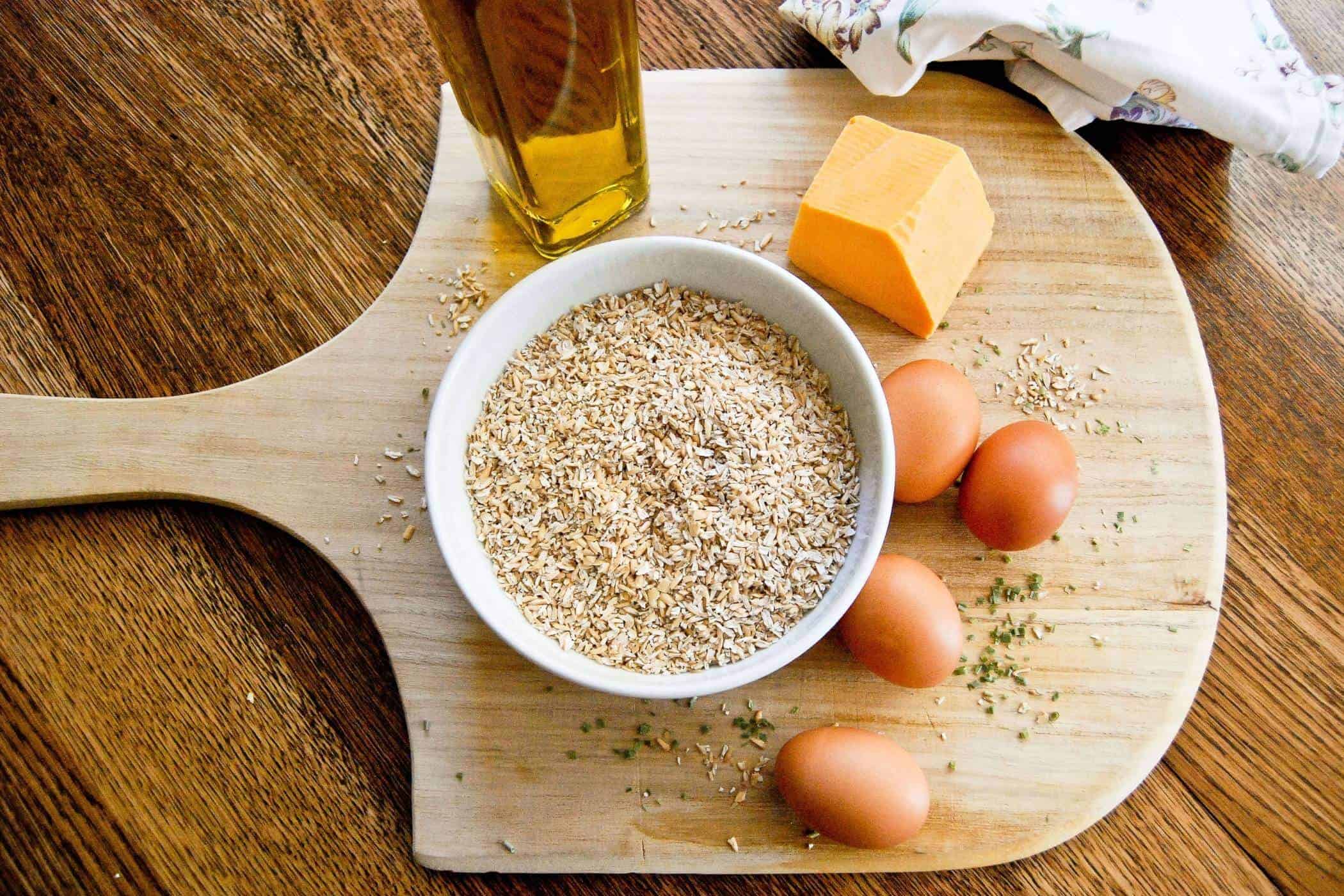 Lazy Sunday mornings…don't you love them? I do. I love waking up to the sound of my boys chattering as they piece together a puzzle. I love watching the very early morning light gently poking through the blinds. Most of all, I love the feeling of not having to do one thing if I don't want to.
Make blanket forts and take cover in an ocean of pillows in the living room? You bet! Sing karaoke to the latest Kidz Bop songs? Sure. Get lost in a book until noon? Nothing better.
It's that kind of morning today. Full of endless possibilities, but tempered with the permission to lie around all sluggish-like while sipping on hot coffee and leisurely lingering over the stove making bowls of steamy savory oatmeal.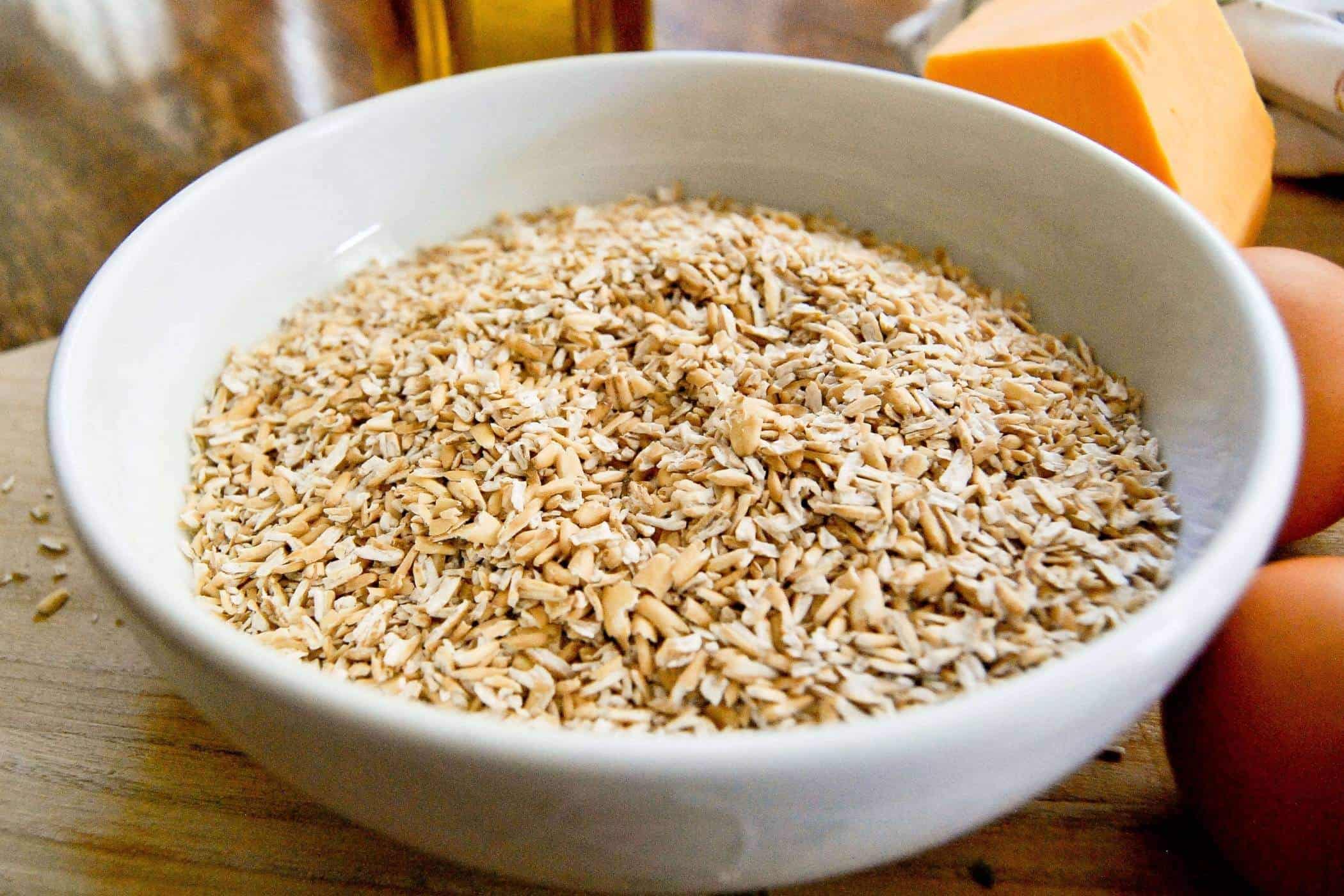 Why I Love These Savory Steel-Cut Oats
The beauty of this savory oatmeal on days like this is that they can be as simple or complicated as you want to make them. We like them simple, with chives, eggs (over easy, of course), a little olive oil, and some salt and pepper to taste. Oh, and the cheese – definitely cheese. But, we've added bacon, mushrooms, greens, and pretty much anything else you can think of to this recipe and it's a hit every time.
Oats are incredibly versatile, like rice, and take on the flavors of the foods they're mixed with. So get creative and throw in whatever looks good to you in your veggie drawer to make this dish your own.
Another great thing about these savory oats is that you can make them in an Instant Pot if you wish, making this meal mostly hands-off.
Can I Make These Ahead Of Time?
Sure can! Oatmeal is a great make ahead dish. You can cook up a batch at the beginning of the week and then place in the fridge, heating up what you need in the microwave for a couple of minutes when you're ready to eat it.
I like to store oatmeal like this plain, without any add-ins, then top with whatever I feel like (sweet or savory) when I'm reheating it.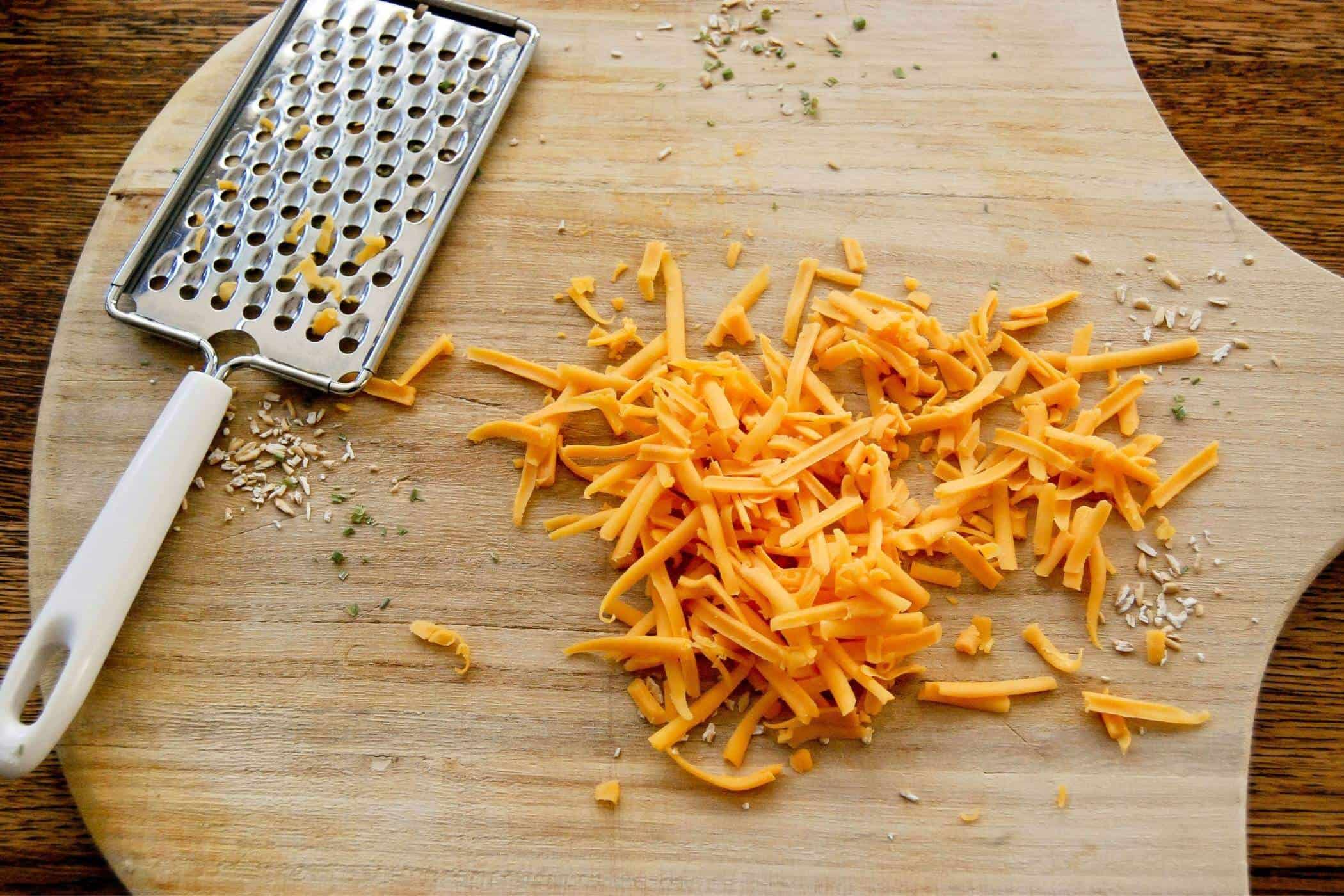 Ingredients
Here's what you'll need for this easy but delicious breakfast:
Steel-Cut Oats+water. I use water as the softener, vs. milk, when I'm making savory oats so as not to make the oats too sweet.
Spices. We used chives, salt and pepper here but you could try garlic, red pepper flakes, fresh parsley, etc.
Toppings. Fried or poached eggs are a great choice - that runny yolk is so good as it blends into the chewy oats. You could also go the veggie route and add in greens, sauteed mushrooms or roasted red peppers.
Cheese. I love sharp cheddar paired with the chives and fried egg, but if you're mixing up flavors try a different cheese here. Parmesan would add a nice saltiness here, especially paired with mushrooms or greens. Or give these oats a Mexican flair with pepper jack or crumbled queso and jalapeno peppers.
Olive Oil. I drizzled just a bit of olive oil on the top as a finishing oil. You could change up the flavor here by using a different flavored oil.
How To Make These Savory Steel-Cut Oats
Start by toasting your oats. I like to toast my oats slightly before boiling them in water. This brings out the nutty flavor or the oats and really enhances both the taste, and the texture, making them much more cereal-like. Add a tablespoon of butter to the pan, along with a dash of salt. Toast your oats on medium-high heat for about five minutes. You'll know they're done when you start to smell a delicious nutty aroma coming off the oats. Take them off the heat at that point - you don't want them to burn.
As you're toasting the oats, bring you water and a pinch of salt to a boil. Then make the oats according to the package instructions.
While your oats are cooking, make your toppings. Fry or poach your eggs, chop up your chives, and shred your cheese.
Once the oatmeal is finished cooking, add in your herbs and spices, then divide into serving bowls.
Top the oatmeal with the egg, shredded cheese, and a small drizzle of oil.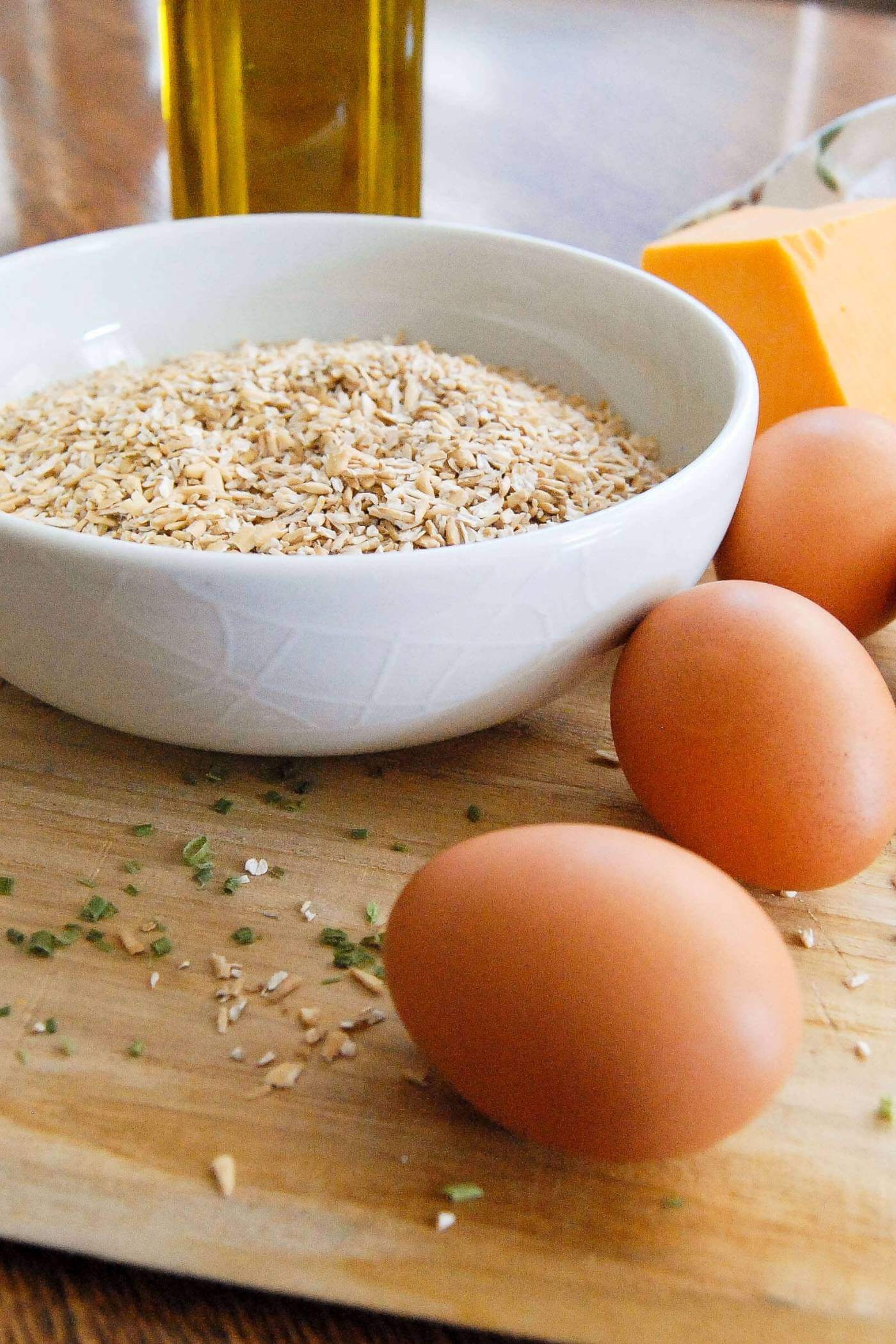 Is This Savory Oatmeal Vegan?
You can make this dish vegan simply by omitting the egg and cheese and only using oil (vs butter) to toast your oats. There are tons of savory toppings that you can add here that work well in a vegan dish.
What Other Savory Toppings Could I Add?
We love these oats with chives, egg and cheddar, but there are tons of other things you could add to customize the flavor:
Garlic
Mushrooms
Tomatoes
Greens (spinach, arugula, kale)
Roasted Red Peppers
Onion
Spicy pepper
Spices
Herbs
Eggs (prepared in different ways - fried, poached, etc.)
Various kinds of cheese
Bacon or crumbled sausage
Hot sauce
Steel-Cut Oats Vs. Old Fashioned Oats
One word on the type of oats you use. I like both savory and sweet oatmeal, but when I'm serving up savory, I've found that a tougher oat works better. Steel-cut oats are great for this since they have that chewy tougher texture that I think pairs so well with eggs and cheese. The one problem with them is that they take a bit more time to make (which maybe you don't mind if you're having a lazy Sunday morning like me).
But here's a tip: Coach's Oats have a similarly tough bite (almost between regular and steel-cut oats) and cook in a fraction of the time – just 5 minutes! I buy mine at Costco but have seen them in other grocery stores too. They're a great time-saver, especially if you're making this meal on a weeknight for dinner (which you totally could!)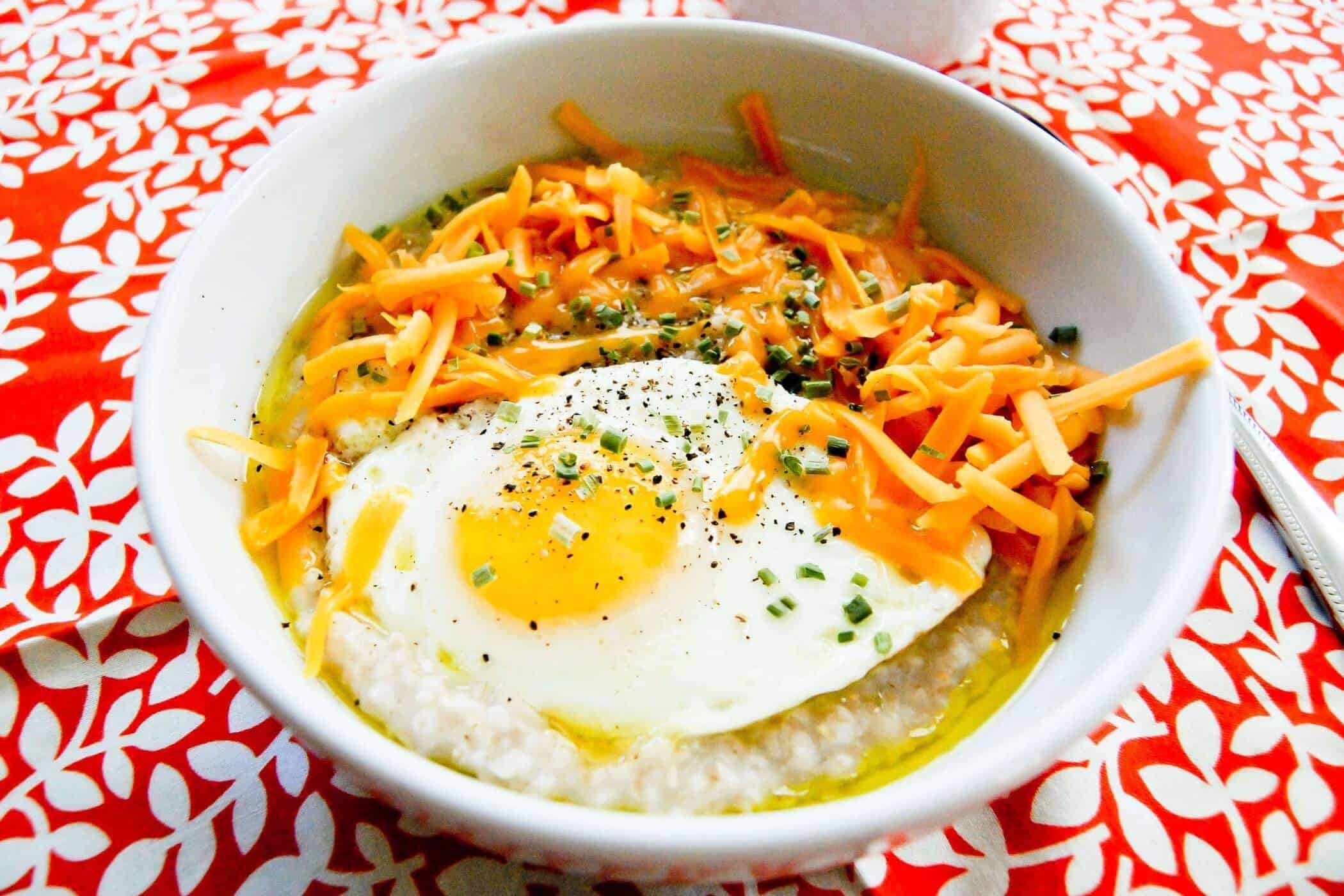 Once you're done consuming this concoction of steely oats, all chewy with pools of runny yokes and olive oil and melty cheese, you may just feel ready to get out of those PJs and get a move on your day. Or, just stay planted in your blanket fort, reading Harry Potter with your kids. That's what I intend to do.
If you make this Savory Oatmeal, let me know what you think in the comments! And don't forget to tag me on Instagram @frontrangefed - I'd love to see what variations you come up with!
Try These Other Great Breakfast Recipes!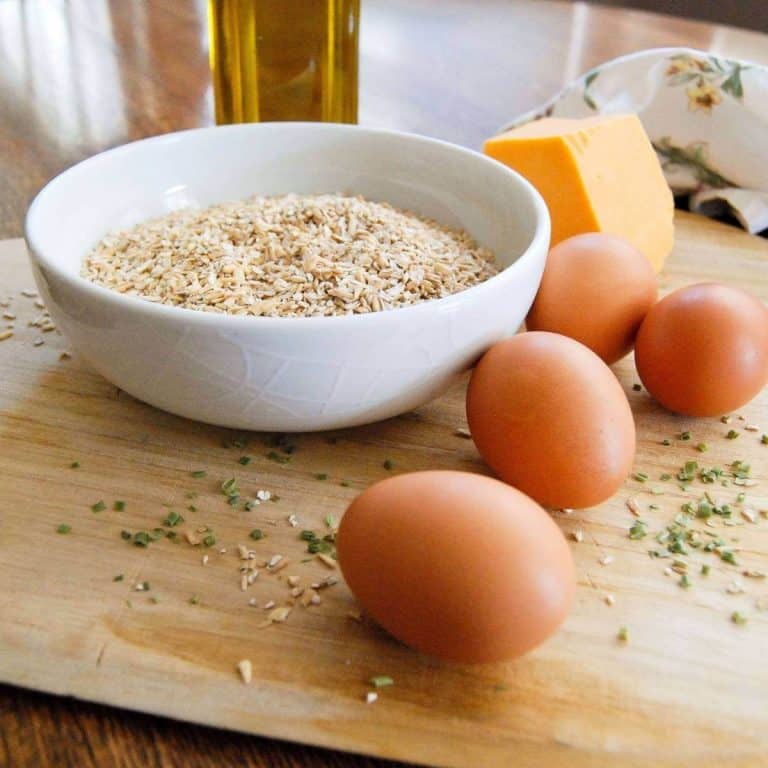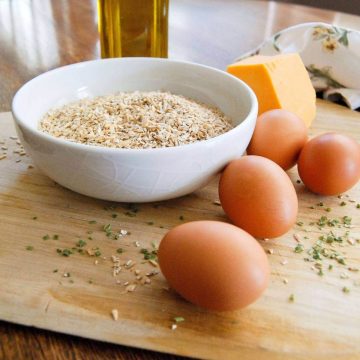 Savory Oatmeal
Who says breakfast has to be sweet? Try this savory oatmeal, topped with fried eggs and a smattering of delicious herbs.
Ingredients
1

tbsp

butter or oil (for toasting the oats)

1 ½

cup

steel-cut oats

4 ½

cup

water

2

tablespoon

chives

4

eggs

2

tablespoon

olive oil, or other finishing oil

salt and pepper to taste
Instructions
Add butter or oil, plus a pinch of salt to a medium pan, and turn the burner to medium-high heat. Add the oats and toast for five minutes stirring occassionly. Remove from heat once you start smelling a nutty aroma - don't let the oats burn!

Add the water to a medium sized pot and bring to a boil. Add your steel-cut oatmeal and cook according to the package instructions.

While oats are cooking, fry up the eggs – be sure to not let the yolks harden – these taste best as over easy eggs with the runny yolk seeping its way into the oats as it's broken.

Once oats are done, add chives, olive oil, salt, and pepper.

Divide oats into 4 individual bowls and top with an egg

Serve with additional spices, veggies, bacon, greens, or hot sauce.